International Students Are Focus of Multicultural Storyfest
(Posted April 8, 2013)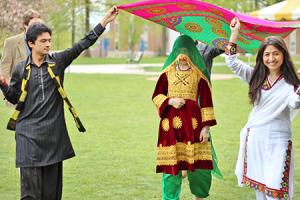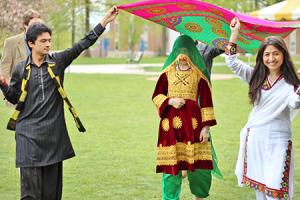 HUNTINGDON, Pa. -- International students will perform stories, songs, poems, and dances from their home countries as part of the "Multicultural Storyfest" during Juniata College's Liberal Arts Symposium at 3 p.m., Thursday, April 18, at Detwiler Plaza, an open patio area in front of the entrance to Kennedy Sports and Recreation Center.

The Multicultural Storyfest is in its second year. Last year, many international students performed a song or native dance, or spoke about cultural traditions in their country. The storyfest was initiated by Juniata's Office of Diversity and Inclusion because international students -- many of whom are at Juniata for just a year -- often miss the opportunity to present a research project at the Liberal Arts Symposium.

Juniata's Center for International Education, the Global Village, and the Office for Diversity and Inclusion, collaborated to sponsor this event.

"I thought we should have something similar to the Bailey Oratorical speech contest that encourages international students to tell their own stories and traditions and become part of our community," says Grace Fala, professor of communication and the original organizer of the event.

The event will feature students from Panama, Mexico, China, Burma, Ukraine, the United States, Russia, Pakistan and Afghanistan, each depicting a part of their home country's culture.

Contact John Wall at wallj@juniata.edu or (814) 641-3132 for more information.