James Latten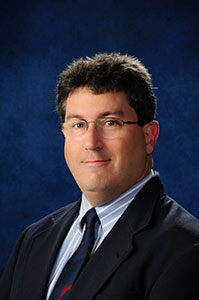 Professor of Music
Office Location: Swigart Music Hall 103
Phone Number: (814)641- 3471
James Latten, professor of music, first joined the Juniata faculty in 1997 as an adjunct percussion instructor. In 2002 he returned in a full time role as Director of Instrumental Music and Director of the College Wind Symphony. In addition, he conducts the college orchestra and directs the "Percussion at Juniata" program, and instructs academic music courses and a team taught Musical Acoustics course in the Physics department. From 2000-2002 Dr. Latten served as assistant professor of music at The University of Dayton.

Originally from Wellsville, New York, Latten holds a Ph.D. in Music Education from Penn State University, a Master of Music Education with wind conducting emphasis from Indiana University Bloomington, and a Bachelor of Music in Music Education from Mansfield University of Pennsylvania. At Penn State he served for three years as graduate assistant with the band program, including the 280-member Penn State Blue Band and both basketball pep bands.

Dr. Latten is currently a member of Music Educators National Conference, College Music Society, Pennsylvania Music Educators Association, New York State School Music Association, Percussive Arts Society, and College Band Directors National Association, in which he serves as national chair of the Small College/Community College Task Force. In addition, he performs as Principal Percussionist with the Altoona Symphony Orchestra. In his spare time he enjoys disc golf, movies, travel, sightseeing, and woodworking.