Susan Prill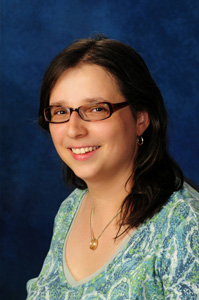 Sabbatical Spring Semester
Office Location: Good Hall G206
Phone Number: (814)641- 6673
Susan Prill comes to Juniata's faculty in 2006 as an assistant professor of religion, specializing in world religions. She previously worked as a postdoctoral fellow at Hamilton College in Clinton, N.Y.


Her main area of teaching specialization centers on Hinduism and Sikhism. She also has taught courses in yoga and yogic philosophies and Buddhism. Her specific area of research concerns Namdev, a 13th-century saint who was an important figure in both the Sikh and Hindu traditions, and his depiction in popular religious art.

She earned a bachelor's degree in religion in 1996 from Bard College in Annandale-on-Hudson, N.Y., and went on to earn a master's degree in South Asian studies in 2000 from the University of Michigan in Ann Arbor, Mich. She earned her doctoral degree in 2005 from the School of Oriental and African Studies at the University of London in London, England.

She worked as a postdoctoral teaching fellow at Hamilton from 2004 to 2006, including such courses as The Sikh Tradition, Hinduism and Yoga and Yogic Philosophies.


She is a member of the American Academy of Religion and the Association for Asian Studies. She speaks and writes Hindi and can read and write Punjabi and Sanskrit.