Ruth Reed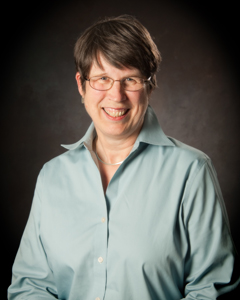 Professor of Chemistry, Emeritus
Office Location: Von Liebig Science Center L075
Phone Number: (814)641- 3564
Personal Website: http://faculty.juniata.edu/reed/
Dr. Reed graduated magna cum laude in three years with a B.A. in chemistry from Winthrop College, South Carolina and earned a Fulbright grant for study at the University at G�¶ttingen, Germany, before pursuing her Ph.D. in biochemistry at Virginia Polytechnic Institute and State University.

Dr. Reed was then awarded an N.I.H. fellowship at Johns Hopkins University before coming to Juniata in 1976. She was part of the first Juniata faculty exchange with Catholic University of Lille, France, in 1980 and later directed Juniata's Foreign Exchange Program. Serving as department chairperson from 1982-85, she has taught all levels of college chemistry from introductory chemistry through biochemistry, organic chemistry, analytical chemistry, and molecular biology, including lab techniques, and research courses. During her sabbatical in 1985-86, she served as a visiting professor of chemistry at the University of North Carolina.

She received the 1993 Beachley Distinguished Professor Award for outstanding teaching.

Her research interests include biochemistry and enzyme analysis. In addition, she has supervised the research projects of over 70 undergraduates. She has received a National Science Foundation grant, matched by the Whitaker Foundation totaling $113,160 for equipment for biochemistry lab courses, and has served as program director for a grant of $900,000 from the Howard Hughes Medical Foundation for program improvements in the biology and chemistry departments, awarded in 1991.

Dr. Reed has also taught in the general education program, including the first-year writing courses, and served on the staff of the general education course, Heart of India, 1990-1998. During the spring semester, 2001, she served as interim director of the Brethren Colleges Abroad program at the Cochin University of Science and Technology (CUSAT) in the state of Kerala in south India, working to help to lay the groundwork for establishing a study abroad program in the sciences.

Professor Reed has been an active member of the American Chemical Society, having served as secretary and president of the central Pennsylvania section. In addition, she is a member of the American Society for Plant Biology and of the Council on Undergraduate Research.

She is married to chemistry professor Tom Lyons Fisher and enjoys performing with an amateur recorder group interested in early music.