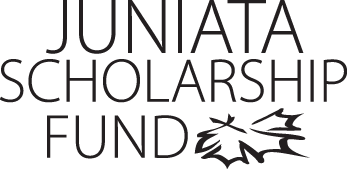 Rachel Rowlands
Program of Emphasis: Biochemistry
Hometown: Honeoye Falls, NY
High School: Honeoye Falls-Lima High School
Why I chose to attend Juniata: I chose Juniata College for two very simple reasons. The first being that the community resembled the community in which I was raised. Being on campus felt like being at home. The second reason being that the academic standards of Juniata are exactly what I'm looking for. I love that professors teach with enthusiasm and rigor. I look forward to challenging classes and come home everyday having learned something new.
Clubs and Organizations: I currently am a member of the Juniata Chemistry Club. I participate in fundraisers and other group activities. I am also a member of HOSA and am looking forward to Christmas Caroling at JC Blair Hospital this December.
Research Participation: I am currently a research assistant for Dr. Reed on the Medafor Research Project. The project includes biochemical research into absorption of proteins by potato starch. I will be assisting Dr. Reed with the research by running multiple experiments with the potato starch, testing what proteins it will absorb and which proteins the starch absorbs the best.
Most Interesting Class: Organic Chemistry Concepts is by far the most interesting class I have taken so far. I love going to class everyday because to me, Organic Chemistry is like a puzzle. It's always fun to try the questions that Dr. Hark poses. Not to mention that when I get a question right, the sense of accomplishment is unparalleled.
Favorite Faculty Member: Dr. Hark has made the greatest difference in my life, as he has reaffirmed my belief in becoming a Biochemist. His class excites and challenges me, it ignites a passion for knowledge that is unquenchable. Always willing to help, Dr. Hark takes a kind and caring approach to a daunting class, and that is something for which I am eternally grateful. Organic Chemistry is terrifying enough as an incoming freshman, but Dr. Hark, with his kind smile and warm advice, makes it all bearable. He is by far the greatest Chemistry teacher I have had.
Thank you!

I would just like to say a heartfelt thank you to the Juniata College Parents & Friends. Without you, I would not be here, learning from some of the best professors any student could ask for. Without this scholarship, I would have chosen to attend Allegheny College, simply because they had come back with a better initial financial offer. Allegheny College, although prestigious, was not the place for me. If I had attended Allegheny, I would have been miserable, in a town of people who seemed unwelcoming and uncaring. At Juniata, I feel welcome and encouraged to pursue my wildest dreams. Being a triplet, money for college has always been a concern, so this scholarship has meant to me so much more than words can express. It has taken some of the burden off my parents, and allows me to seriously consider pursuing a Medical degree without fear of overwhelming debt. Your generosity has meant the world to me, and I can't thank you enough for furthering my dreams.

Gratefully,
Rachel Rowlands
Class of 2016