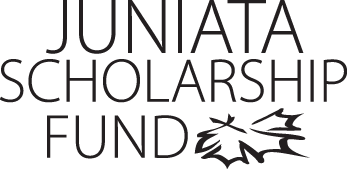 Sue Stazetski
Program of Emphasis: English/Pre-Medicine
Hometown: Dunbar, PA
High School: Connellsville Area Sr High Sch
Why I chose to attend Juniata: I chose Juniata for three reasons. 1.It was broadly known for Pre-medicine and Biology majors. 2.It has such a friendly atmosphere. When I visited in the summer of my junior year of high school, my mother told me that she could see me here in the future. It was a good feeling. 3.I am able to combine English into my POE, even though I am a pre-med student.
Clubs and Organizations: I was in Quidditch Club for a little while, but it didn't fit into my schedule. I am also in the Spanish club. I participated in Immersion Day, and I had a lot of fun. I didn't know that I was able to speak Spanish the whole day long. I did stumble when native Spanish speakers spoke, but it opened me up to a whole new perspective.
Most Interesting Class: The most interesting class that I have taken this year would have to be Organic Chemistry. I did not know that I was able to push myself and work hard as much as I have. I never was a procrastinator, but I feel like that class has helped me mature in some ways that I can't even describe. It is such a good feeling to know how much I have actually accomplished.
Favorite Faculty Member: The faculty member that has made the most difference is my CWS professor, Dr. Fletcher. He has pushed me to write in areas that I didn't know I could write. I feel like I have to go in depth when I am writing a paper for that class because I want it to be perfect. I never really did that with my writing before. I want it to be good, and I want the reader to learn something or enjoy it by reading a paper that I have written. It has been a good experience.
Thank you!

I would like to take this moment to thank the class of 1972 for the scholarship. I really appreciate it. If I didn't receive enough scholarship, I would NOT have been able to attend this school. It helped to add to the total amount of money that I needed. It was put to good use.

Thank you again,
Sue Stazetski
Class of 2016