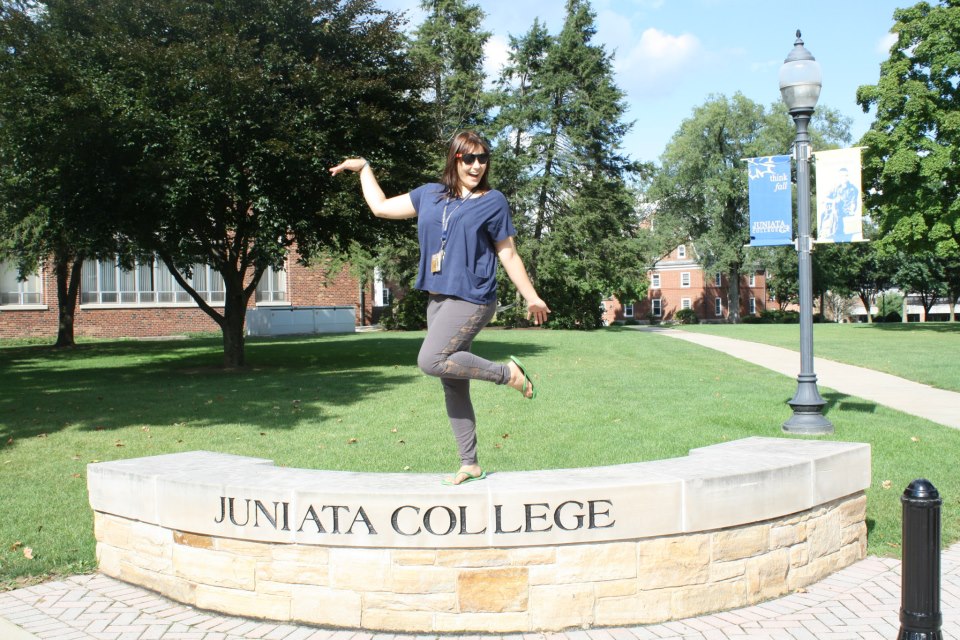 Catherine Baxter
Program of Emphasis: Undecided
Hometown: Frankfort, KY
High School: Frankfort High School
Why I chose to attend Juniata: The deciding factor in my college choice was due to the Environmental Fellows program, which I am now a part of, offered by Juniata. This program will give me so much more opportunities then any other college could offer. Along with the wonderful financial aid, quality attention and the lovely campus, that acceptance into the Fellows program pushed me over the edge. And I am never going back.
Clubs and Organizations: Women's Rugby- I am a second row member of the scrum half in the Women's rugby team at Juniata. I support my team and play every game, attend almost every practice, and have found my Juniata family by doing so. AWOL- I am a member of Juniata's All Ways of Loving organization, and attend weekly meetings and discuss current events pertaining to the groups aim
Most Interesting Class: My most interesting class at Juniata would have to be Environmental Systems because I love the content of the class. I get hooked on the material, am comfortable and intrigued by the course work/load. Along with the class time, I also get a taste of local Pennsylvania due to the field trips we take every other week. This is all very new to me, coming from Kentucky, and I love learning about local ecosystems and culture in general.
Favorite Faculty Member: I really enjoy having class with Celia Cook-Huffman because of how she engages us in class, and because I agree with what she teaches. Professor Cook-Huffman teaches me Intro to Conflict Resolution, and is phenomenal at teaching the material. She is a lovely woman who is confident, poised, and has really shaped the way I think about the world and the conflicts within it. I believe that because I took her class, and had her as an instructor, I will be that much more prepared to take on the world, with all its issues.
Honors Received: I was accepted into the Environmental Fellows program, along with three other freshmen this year.
Thank you!

Without this scholarship, it would not have been possible for me to attend Juniata. It is crazy, for this sentence has never meant more to me than now. Now that I have experienced all that Juniata has offered me. Now that I have made these lifelong connections, with so many people across campus. I never want to give it up, and so I thank you, Juniata, for making my life this much better. For making me this much happier. I hope that you continue to change lives like you have changed mine.
Catherine Baxter
Class of 2016