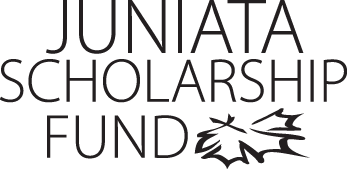 Jessica Hatter
Program of Emphasis: Biochemistry
Hometown: Staunton, VA
High School: Grace Christian School
Why I chose to attend Juniata: I chose to attend Juniata College because they have a great science program, and the academic life that I had been searching for, along with a feeling of community and family that I hadn't felt anywhere else. I also loved that Juniata was small, but it still had all the perks of a larger school, like a great study abroad program and amazing internship opportunities. Also, my great aunt and my great-grandparents attended Juniata and my great-grandparents married in the Stone Church of the Brethren. It's great to know that I'm walking in their steps, and to know all of the history behind these buildings.
Clubs and Organizations: I am a part of Health Occupations Students of America, the Social Dancing Club, and Eagle's Ambassadors. I also am a Phonathon caller for the Juniata Scholarship Fund.
Most Interesting Class: The most interesting class that I have taken this year has been Organic Chemistry. I find it interesting because I really love chemistry, and I also love a challenge. Organic Chem has really sretched my mind and helped me learn skills that are applicable in all situations.
Favorite Faculty Member: Sarah May Clarkson has made a difference in my life. She is both my advisor and my CWS professor, and she has pushed me to do my hardest in my academic life. She knows the in's and out's of Juniata, and so it is helpful to have her around, guiding me in the right direction. She also keeps me accountable in my academics, which is helpful in this environment, when we're so free from parental supervision.
Thank you!

First off, I would like to say thank you to all those people who donated so generously to the Juniata Scholarship Fund so that I could have the opportunity to receive this scholarship. Both of my parents worked their way through college, and I was expecting to have to do much of the same. I have been lucky enough to receive great financial aid such as this to help me focus more on my academics and less on my financial siuation. It will be great to be able to get out of college with very little debt, and I count myself blessed to be able to say that. Without financial support, it would be impossible for me to attend a small, out-of-state institution like Juniata. It means a lot to me that people would donate their money so that I can have an education. Thank you all so much for your generous donations. It will make a huge difference in my life, and I greatly appreciate it.

Sincerely,
Jessica Hatter
Class of 2016