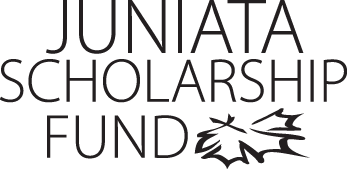 Monae Dewitt
Program of Emphasis: Multimedia Communication
Hometown: Baltimore, MD
High School: Baltimore Polytechnic Institut
Why I chose to attend Juniata: I chose Juniata because I had a criteria for college. First, I wanted to go to school out of state. I decided to step outside my comfort zone because a lot of people spend their whole lives in their hometown and never leave the state. I wanted to travel. Second, I chose Juniata because it was close enough to home if I needed to go home, and it was far enough to feel independent. Lastly, I chose Juniata because I wanted to go to a school where I would receive the attention I needed, so the smaller class sizes made me feel more comfortable in my environment.
Clubs and Organizations: Juniata College Stem Team- member and former president African American Student Alliance- member Always of Loving- member PLEXUS- member
Internship: Non credit internship--Juniata College Digital Media Studio,Summer 2010 Non credit internship--Juniata College Office of Diversity and Inclusion (PLEXUS), Summer 2011 Credit Internship--Florentine Films in Walpole, New Hampshire, Fall 2012
Travels Abroad: I studied abroad Fall 2011 in Cheltenham, England. I attended the University of Gloucestershire studying Film. Some of the highlights included trips to Cornwall and London (where I saw Wicked: The Musical).
Most Interesting Class: So far I have not taken any classes. I am currently on internship at Florentine films. It is definitely the most interesting experience!
Favorite Faculty Member: A lot of the faculty has impacted me in some way. They have opened my eyes to many things. If it wasn't for me attending Juniata, I don't think I would be as well rounded as I am now. The Faculty and staff that has made a difference in my life are (and are not limited to): The professors of the Communication Department (Donna Weimer, Sarah Worley, Lynn Cockett, Grace Fala), Nathan Wagoner, Rosalie Rodriguez, ClearBear Daugherty, Cynthia Merriwether-De Vries, Jessica Jackson- and so many others!
Thank you!

From my first visit to the Juniata campus I fell in love. I fell in love with the beautiful campus and was happy with the help and care I received. I knew this was going to be where I continued my studies. Things always happen for a reason. During my freshman year of college, my mother was laid off from her job. It was hard for us because she used to make tens of thousands of dollars a year, and now it was down to zero. With a mortgage to pay,bills piling up, and a sick mother(passed away this past May) to care for she still managed to pay my tuition. Juniata's staff has worked with us so that I could stay. Now, four years later, my mother is still unemployed and I am still at Juniata. Again, everything happens for a reason. Was it fate? I cannot say. What I can say is I am a believer and that I am just extremely blessed. I say this to you in confidence that you truly know what a help you have been to me and my mother. I am extremely grateful to receive this scholarship!I honestly don't know where I would be or what I would do without it. From the bottom of my heart I thank YOU!

Sincerely,
Monae Dewitt
Class of 2013