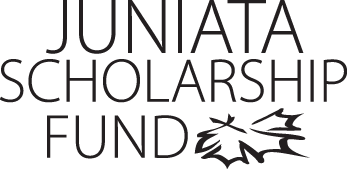 Courtney Bickel
Program of Emphasis: Animal Behavior
Hometown: McVeytown, PA
High School: Mifflin County High School
Why I chose to attend Juniata: I chose Juniata College for many reasons. It was close to home, and it felt like home to me when I was on campus. I loved the friendly community, the student body and the professors extended to me. It is marvelous to be part of that community today. Juniata College's Science in Motion also helped influence my choice by assisting my high school in furthering my education. The college has helped me grow and learn for years, so I wanted them to help continue my education.
Clubs and Organizations: Eagle Ambassadors- I'm an ambassador for prospective students, and I host them for lunch to answer any of their questions about Juniata College. PAWS- I assist the program when the Humane Society comes to campus and help ensure the safety and well being of the animals when they are interacting with other students. Archery-I simply attend archery just for the joy and stress relief of shooting a bow and arrow.
Most Interesting Class: My most interesting class this year has been Introduction to Psychology. I love learning new things about the brain and behavior so it has been very engaging. One of my professors also brought in his dog for class when we were discussing conditioning and how it can be applied to training. It was nice to learn about a real world application and to pet an animal again.
Favorite Faculty Member: Dr. Amy Mathur has truly helped me to critique and enhance my writing skills for college. She expects quality in our papers for class, but she also encourages us with constructive criticism. I admire and appreciate her willingness to help each of her students with any problem they encounter inside and outside of the classroom.
Thank you!

Thank you from the bottom of my heart for donating to the Juniata Scholarship Fund. This scholarship has helped me come to Juniata College to receive the best education possible, and it will help me in the future when I will be paying back my tuition debt. I believe Juniata College is one of the best colleges in the country, and the privilege to attend this wonderful education institution has been one of my greatest accomplishments.

Thank you again,
Courtney Bickel
Class of 2016