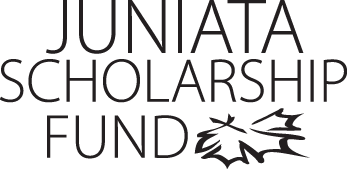 Kelsey Kohrs
Program of Emphasis: Environmental Science
Hometown: Honesdale, PA
High School: Honesdale High School
Why I chose to attend Juniata: Juniata College was the perfect fit for me because of the small class sizes and all of the great opportunities. With the small class sizes I have been able to get to know each of my professors and gain valuable hands-on experience. Juniata also allows its students the opportunity to travel to an affiliated school to expand their knowledge in the environmental science field. Many of these experiences involve going abroad. Partner colleges in Ecuador and India have unmatched teaching opportunities in evolution and marine sciences which I have been accepted to study. If I did not attend Juniata I would not have had these wonderful opportunities.
Clubs and Organizations: At Juniata, there are two organizations that I have been active in. These are Colleges Against Cancer with their Relay for Life and "Mud Junkies," the ceramics club. I have also had two opportunities to donate my hair to the Locks For Love program, one of which occurred at Juniata's Relay for Life. Last year, upon joining the college ceramic club, I ended up being voted club president. In the spring, the "Mud Junkies" host a hunger awareness fundraiser called Empty Bowls, which was very successful.
Internship: Science in Motion Biology Lab Assistant Internship. As a lab assistant I had many duties and responsibilities. Some of these included prepping labs to be sent to schools, taking inventory of chemicals and supplies, ordering supplies, preparing for and participating in teacher workshops, reviewing kit-boxes along with their check sheets, updating NFPA and MSDS labels, updating the student prep manual, and assist in preparing for the Summer Splash Camp.
Travels Abroad: Currently, I am studying abroad on the Galapagos Islands and assisting two research projects, which are not part of my required curriculum. One is with the Galapagos Science Center, they are tracking sea lion population dynamics. This is a fantastic opportunity to learn about sea lions and their dwindling population. Hopefully, measures can be put in place to ensure that these unique creatures will be able to continue to survive. The other volunteer experience that I am involved with is research with Lava Lizards. This research involves the studying of the lizards' activity, behavior, home ranges, and territoriality. No previous research has ever been done on these lizards, thus making this a very interesting project.
Most Interesting Class: The most interesting class I have taken was while I was abroad on the Galapagos Islands. I took Phylogenetics, throughout the class I learned how to construct phylogenetic trees using a variety of software programs. In the class we had a final project in which we had construct our own tree and write a paper about it. I chose to study ant generas and my tree turned out very well. I was even able to add time into the construction to see where each different genus diverged from one another. I ended up learning so much in this class.
Favorite Faculty Member: Dr. Neil Pelkey is one of my favorite teachers at Juniata. He is always available to talk about anything and he is very encouraging. I am very excited to travel to India with him spring semester 2013! Dr. John Matter is my general advisor, he is really on top of everything. He has helped me so much with scheduling and making sure I am on track to graduate. Sharon Conaway is a mobile educator at Science in Motion. While on campus I work at Science in Motion under the supervision of Sharon. I have learned so much from her about science, labs, and life in general. During my internship I spent time with her and her family, I always felt welcome and it made my internship even better!
Thank you!

I would like to express my gratitude for your financial support through the Juniata Scholarship Fund from the Class of 1967. It is because of your generosity that I am able to focus on my studies and decrease the number of hours that I work during the week.

I am a junior in the Environmental Science program. I chose this field because I have always been interested in science and the environment. Upon graduation, I hope to be offered a position with a renewable energy company.

I am currently studying abroad on the Galapagos Islands and will travel to India for the spring semester. Without your generosity this once in a lifetime opportunity would not have been possible. On behalf of all the students working to overcome financial difficulties to achieve their dreams, I would like to thank you again for all that you are doing.

Gratefully,
Kelsey Kohrs
Class of 2014