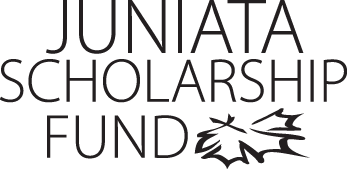 Krista Swope
Program of Emphasis: Accounting
Hometown: Robertsdale, PA
High School: Tussey Mountain Senior HS
Why I chose to attend Juniata: I chose to addend Juniata because it was close to home. Also because Juniata allows me to create my own POE to do what I enjoy doing.
Clubs and Organizations: Habitat for Humanity
Most Interesting Class: The most interesting class I have taken this year would be Religion and War. This is interesting to me because I love learning about different religions that I don't believe in. Also how someone can be so passionate about defending a religion that they resort to violence.
Favorite Faculty Member: My adviser and professor Dr. Dominick Peruso. He has helped me to figure out what I want to do with my life. I feel that he genuinely cares about my future and does whatever he can to help me be successful both in and out of school.
Thank you!

I want to start off by saying thank you. Without this financial support, I would not be able to attend Juniata. Receiving this support has made all the difference in my education and being able to attend a facility such as Juniata.


Thank you,
Krista Swope
Class of 2014