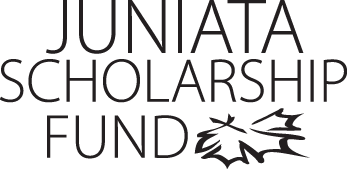 Lauren Lesser
Program of Emphasis: English/Professional Writing
Hometown: Mount Laurel, NJ
High School: Holy Cross High School
Why I chose to attend Juniata: I came to my decision to attend Juniata in a rather roundabout way. As my dad was a graduate of '85 and my cousin having had graduated only a short time ago, I had been hearing about Juniata for as long as I can remember. My dad would drag me to his annual barbeque with his college friends where I would get my fill of Juniata stories, and my cousin constantly told me what a perfect fit the school would be for me. I, on the other hand, wanted absolutely nothing to do with this small school in the middle of nowhere. The last thing I wanted to do was travel in my family's footsteps. However, after my dad casually stopped by the campus on our way home from another college tour, I immediately fell in love. The campus was beautiful, everyone I came in contact with was friendly, and the English department had just expanded into Professional Writing, something most colleges lacked. My tune soon changed about Juniata, and my decision in the end was easy. Juniata has proven to be the perfect school for me, and I am so glad I gave it a chance.
Clubs and Organizations: I have been actively participating in Big Brothers Big Sisters and Colleges Against Cancer since arriving on campus. I have helped out with several events for both clubs and have enjoyed becoming more involved in the Juniata community. I am looking forward to becoming a Big in the Huntingdon community and also hope to be involved with more Colleges Against Cancer activities and events.
Varsity Sports: Softball- 3B/IF
Internship: Service Learning- Bethel AME Tutor Each Tuesday and Thursday I go to Mount Union to tutor students ages 6-17 in a variety of subjects. Many of the students are battling through learning disabilities and a lack of motivation. I act as a support for these students and try to find the best way to reach out to each individual.
Most Interesting Class: The most interesting class I have taken this year has been World Literatures. I have always been very interested in literature and different cultures, but I never realized the two could be put together. My eyes have been opened to a whole new way of thinking!
Favorite Faculty Member: Amy Mathur has made a huge difference to my freshman year so far. She has taught me to think outside of the box and to always ask "why." Dr. Mathur is very approachable both inside and outside of the classroom and truly wants her students to get a grasp on the subject at hand and enjoy the material while doing so.
Thank you!

When choosing a college, one tries to think about the best fit for them. However, it is unfortunate that the best fit many times does not include the best fit financially. I can not express my gratitude for the scholarship I was given enough, for it was an immense help in my being able to attend Juniata. Without this financial support, it is very possible that I would not be attending this fine institution. Juniata has proven to be a great match for me, and I am so thankful for your financial assistance. Because of your generosity, I have been able to take insightful classes, step out of my comfort zone, and gain new experiences. I am so unbelievably grateful for all that you have done for me!

Sincerely,
Lauren Lesser
Class of 2016