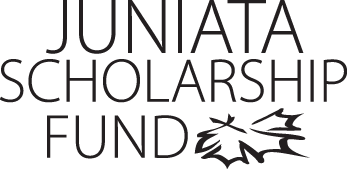 Suzanne Jlelaty
Program of Emphasis: Exploratory
Hometown: Astoria, NY
High School: High School for Health Professions & Human Service
Why I chose to attend Juniata: Initially, Juniata was never a priority school for me. I had never heard of it, but my college counselor who had graduated from here only four years before me felt that the school was a good fit for me. I did like a lot of the things about the school like the size, the location, and the financial aid pattern, but still, did not have it as a priority. After I received all my acceptances (and rejections), I really sat down and took a look at the schools to which I had applied. That's when Juniata really caught my eye. Juniata was far enough from home that I would need to be notified if my family was coming to visit, but also close enough that I could get back home if I really needed. The campus is beautiful, that I realized once I visited. I was, and still am, very much undecided about what I want to do with my life; the pressure is on. Juniata really emphasized how much they loved that I wasn't sure what I wanted to do with my life because the school is all about exploration, education and self. Juniata really works with its students, especially with finances. My family had nothing to give me to go to college, and the financial aid office knew that. They helped me like no other college did, and I will be forever thankful. What I have to say really made my mind for me was the environment of the campus. New York City is not always the friendliest city. Coming to a school where people I had never met were smiling at me, asking if I needed help finding my next activity, etc. was a pleasant surprise. The class I sat in on was welcoming as was the professor, my lunch buddy (and all of Baker for that matter) was a positive environment, and I could see myself there. I've only been here for 3 months but I already can't see myself going to any other school.
Clubs and Organizations: Juniata College Republicans - discuss politics and promote voter awareness on campus MudJunkies - different projects; mugs for families, bowls for the Empty Bowls Project Art Alliance - different projects; setting for overall expression including melting crayons, campus-wide Post Secret and more Eagle Ambassadors - lunch buddy for prospective students, room used for viewing on tours, and help with interviews in New York City
Most Interesting Class: This semester there is definitely a tie between Mass Media and Society and Survey of Western Art. I love having Professor Tate for Mass Media and Society. In high school, I could feel how uninterested my teachers were in the topics they were teaching which made classes boring and left me counting down the minutes until class was over. Professor Tate genuinely loves what she teaches; she can find the humor in a field where you might not see it. She makes class more interesting with things like original "Talkies", the original broadcast of "War of the Worlds" and a variety of pictures. Mass Media and Society is fascinating because it makes you reevaluate your everyday life; you're suddenly seeing how much media affects your day to day activities. The class gives a good idea of how much media is controlled by the same people which in my case really stunned and angered me; so much selective viewing! Despite all this, it made me thankful for the country that I live. Survey of Western Art takes me back in time. I've always appreciated art, my mother always brought my brother and I to different museums in New York City as children. Professor Wingard is thorough and too can find the emotion in art. She not only discusses the actual piece (medium, meaning, etc.), but contextualizes it with the history and culture of the time. You gain perspective when you're looking at the piece like someone during the time it was painted. Her class is actually making me consider minoring in Art History.
Favorite Faculty Member: Despite only having him this semester, I can honestly say that Professor Rothstein is, and will probably be, one of the best professors I have had. When I came to visit Juniata earlier this year the students I talked to really emphasized how much the faculty here cares about your success. I came from a high school where I had some faculty that cared about my success, but nothing like here at Juniata. Outside of class I talk to Professor Rothstein 1 to 2 times a week. Rothstein has taken the time on more than one occasion (usually towing his children along with him!) to meet me after office hours to give me feedback on my work. In class he really gets us thinking and gets us motivated. We've read one novel and watched one movie so far as a class and both were interesting. My favorite assignment that we've had besides discussion about our novel and movie was our "Letter to the Editor" assignment. While some of my classmates wrote about issues like referees in football, I went down a more reflective route. I think about life more than necessary and almost always never share these thoughts but at that time, I felt like I needed to get ideas out there. College is a time of reflection and I poured my thoughts out into that letter and almost felt a weight lifted off my shoulders. Rothstein actually had me read my letter aloud which left me mortified, but he did it for good reason. I could tell that he might have appreciated my approach, and I suddenly didn't feel like my ideas were pointless. To put it as simply as possibly, I appreciate how much time and effort Professor Rothstein puts not only into my class, but into me. While I wake up dreading the time of our class, I genuinely enjoy the class and our conversations. I hope that I'll be able to become a CWS Lab Leader for Professor Rothstein, and I was disappointed to find out that he isn't able to be my secondary adviser!
Thank you!

Dear Class of 1990,

Thank you. Thank you for everything that you have given me because I wouldn't be here without it. Your generosity has opened doors for me. I always knew my family was never going to have money to send me to college, but I never fully understood what that meant--not a single dime for school. My mom just started working again full-time and my dad has been unemployed for 3 out of the last 5 years due to downsizing. My brother has a medical condition that racks up bills, before the recent passing of my grandmother, my mother was one of her main sources of income, and my parents have declared bankruptcy twice in the last 5 years.

When the time came for me to apply to college, I finally understood that without enough financial aid, I wasn't going to college. The thought rang through my head; I had always planned on going to college and now there was this huge possibility I wasn't going to be able to go. If I wasn't able to go to school this year, who was to say that I would have been able to work enough to be able to go the next year? Depending on how long it took, would I really ever gain the momentum again to go to college? The possibilities were a weight I had never felt. I didn't want to end up like my mom going to college to pursue my dream but then not actually using my degree or like my dad, dropping out of school and regretting it for the rest of his life.

When I opened my financial aid letter from Juniata, I burst into tears. Other schools had given me decent financial aid packages but nothing good enough to actually attend the schools. This school that I had grown to like just gave me the ticket to my freedom and my future. I was still going to have to take out loans, but nothing like other schools. I could handle this. Despite what my parents thought, I knew I was going to Juniata. My parents were apprehensive but really having no say because they weren't paying for school, eventually put on smiles and I became part of the Juniata College Class of 2016. Your generosity has given me the opportunity to work on myself and really learn about myself. I've learned so much in my short time here and I'm only looking forward.

Someday I hope that I will be in a position like yourself to donate to our school and help students like myself. Everyone deserves a chance, and you gave me one.

In this time of thanks and reflection, please know that everything you do counts and helps students like myself. No words will ever convey what you have done for me and given me, and I thank you for that.

Gratefully,
Suzanne Jlelaty
Class of 2016