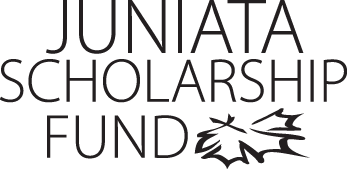 Amberle Nickas
Program of Emphasis: Anthropology and History
Hometown: Wilkes-Barre, PA
High School: Pocono Mountain East High Scho
Why I chose to attend Juniata: I chose Juniata because the moment I stepped on campus for my first visit I knew it was the one. I didn't want to go to a large school and be a part of a standard major and take a standard set of classes. Here at Juniata I'm given the opportunity to individualize my POE which I wouldn't be able to do anywhere else the way I can here. The atmosphere that surrounds the campus as well is another reason I decided to come to Juniata. I always feel welcome and safe.
Clubs and Organizations: I'm a member of AWoL, the LGBT club on campus and AAUW, The American Association of University Women. Both of which I do my best to actively participate in. I am also the secretary of Skulldiggers which is the History and Anthropology club on campus.
Most Interesting Class: The most interesting class I have taken so far this year has been Functions of Cells and Organisms that I am taking for my secondary emphasis in Biology. This class has made my love for biology grow even stronger because it has been on the topics I have the most interest in. It is also because Professor Hosler and Professor Keeney both teach in such a way that I retain everything that is taught and they make the class very interesting and fun.
Favorite Faculty Member: There are two professors that have made such a difference in my life and they are Dr. Belle Tuten and Dr. Alison Fletcher. When I came in as a freshman I was a Biology and Anthropology POE and when I took Belle's Intro European History class I knew I wanted to focus more on History and Anthropology so I can go on and become an archaeologist. She has helped me so much with planning classes and making my POE the way I want it. Without her help I probably would be crazy trying to figure out what I wanted to do. Alison has been the constant encouragement and advocate for me studying abroad next fall and has provided me with the best advice I could receive in being able to achieve this. Both women have helped me so much over the past year and a half and I know I can go to both of them for advice on anything.
Thank you!

The money that has been provided to me has allowed me to go to the school of my dreams. Without it I most likely wouldn't be able to attend because of the cost. I wouldn't have had so many of the wonderful experiences I've had so far without this scholarship. Thank you so much!

Sincerely,
Amberle Nickas
Class of 2015