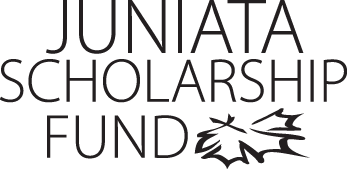 Cheyenne Carbaugh
Program of Emphasis: Zoology
Hometown: Marysville, PA
High School: Susquenita Jr-Sr High School
Why I chose to attend Juniata: I chose Juniata for several reasons: the community-type atmosphere, ability to individualize my POE and the beautiful campus. I love that you can walk around campus and people will stop and talk to you just because they can; it brightens my day. Because I want to rehabilitate birds of prey and there are very few schools on the East coast that offer a zoology major, the ability to individualize my POE was a huge "plus." The icing on the cake, however, was Juniata's amazing campus. Autumn here is especially stunning.
Clubs and Organizations: Strong Voices - club member AWoL (All Ways of Loving) - club member, Str8 Talk panelist
Most Interesting Class: By far the most interesting class I have taken this year (so far) is my College Writing Seminar (CWS) class. Not only is my professor funny, but he gets us to think. I love to read and analyze text and its relevance to my life, so I naturally took a liking to CWS.
Favorite Faculty Member: Professor Shannon Cotrell, my CWS instructor, has made the biggest difference in my life out of all my professors so far. He includes a lot of variety in his class so it never gets boring, and college students definitely need that. His class makes you think which I admire. His willingness to help students outside of class is remarkable as well. My friend's car had a flat tire and he took time out of his day to help us change it which was extremely thoughtful. Professor Cotrell is just an all-around great professor.
Thank you!

I would like to thank you for this amazing opportunity. If it wasn't for this scholarship, I more than likely would not have been able to attend Juniata. Coming from a single parent household, financial aid played a major role in deciding where I went to college. It just so happened that I was lucky enough to get to go to my top choice school thanks to you.

My deepest thanks,
Cheyenne Carbaugh
Class of 2016