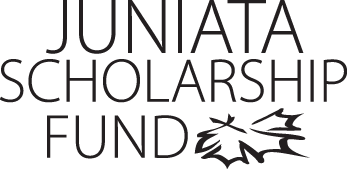 Erin Royer
Program of Emphasis: Health Sciences
Hometown: Bellefonte, PA
High School: Bellefonte Sr. High School
Why I chose to attend Juniata: I chose Juniata because of the top-rated science programs and personable professors.
Most Interesting Class: Wine in a Vessel (IC216) is by far the most interesting class I have taken this year. The combination of Chemistry, History, and Pottery in relation to wine makes it a very unique course. No matter what background you come from you will learn something new. I've learned a good deal about pottery and the history of wine. I also got to apply my background in chemistry to a beverage that I enjoy. The class has a big workload and it's a little rough because its the first time it's been taught, but its a good class and I think it'll be around for a while.
Honors Received: Tri-Beta Biological Honor Society
Thank you!

Dear Class of 1950,

Thank you for helping me through school. Juniata is a great college, but it's not cheap. The scholarship from your graduating class has helped me be able to afford this fantastic education without putting a financial burden on my family.

Thank you,
Erin Royer
Class of 2013