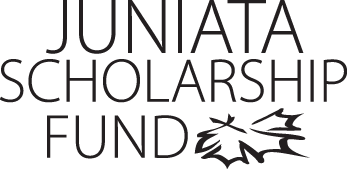 Selina Urbina
Program of Emphasis: Information Technology
Hometown: Donna, TX
High School: Idea College Preparatory Schoo
Why I chose to attend Juniata: I chose to attend Juniata because it was affordable and far away from my parents.
Clubs and Organizations: PAWS. I volunteered at the Huntingdon Humane Society. It was very fun hanging out with cats!
Most Interesting Class: Information Technology is awesome. I love the class because Professor Burkhardt makes it very interesting. I fell in love with Information Technology because of professor Burkhardt.
Favorite Faculty Member: Professor Burkhardt. I changed my POE from Biology to Information Technology. Professor Burkhardt worked at NASA, which is amazing. My dream job is to work at NASA. I admire her because of that.
Thank you!

Thank you. I am very fortunate to have been awarded this scholarship. I wouldn't have attended Juniata if it were not for the financial support Juniata College provided for me. If I wouldn't have received this scholarship, I would have been back home in Texas. I would have been attending school with my neighbors and close relatives. I did not want that. I wanted to leave and be on my own. I wanted to experience something different and because of this scholarship I am experiencing something totally different. I am far away from my parents and will not be able to see them until Christmas and I am fine with that. I do miss my family, but being away from them makes me appreciate them more. I wanted to go away and experience something I would have never experienced before. I wanted to get a quality education.

Because I attended Juniata, I met students from different countries. My friends include people from Bahrain, Nigeria, Panama, Japan, Ecuador and Pakistan. If I were not here, I would not have been exposed to different cultures. I have learned to appreciate people from different places more. I am more open-minded. I am more independent. I am a student at Juniata. Thank you for changing my life and providing me with this life changing experience, Juniata College Class of 1968. Thank you.

Sincerely,
Selina Urbina
Class of 2016