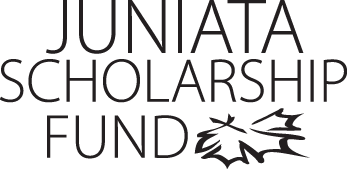 Katelyn Hilands
Program of Emphasis: Biology
Hometown: Johnstown, PA
High School: Richland High School
Why I chose to attend Juniata: I chose Juniata because it is a beautiful campus and everyone seemed so friendly. It was close to home and a small enough campus that I felt like I would get a personal education and the support I need to succeed instead of just being looked at as a number.
Clubs and Organizations: Paws treasurer, Catholic Council, Quidditch, MudJunkies, HOSA, Tri-beta, Power up Gambia
Internship: I worked for Big Brothers/Big Sisters last fall semester. I mainly did office work, but I was glad I had a part in such a good organization for kids.
Most Interesting Class: I really enjoyed taking Yoga Studies because it was a wonderful different cultural experience. The class was basically Indian, and surrounding areas, philosophy and it made me realize how little I know of other cultures. I would like to further my learning of different cultures because I believe that the more people understand about others, the less hate we will have in this world.
Favorite Faculty Member: Professor O'Brien, Orchestra professor for the past two years, has made a big impact on the way I look at and play music. She conducted with so much passion it was impossible to not leave the rehearsal happy and wanting to play more orchestral music. I can honestly say she was the best conductor I've had in all my years of playing my flute and I will remember her passion every time I play throughout my life.
Honors Received: I have made the Dean's list during some of my past semesters and I was inducted into the Tri-beta Biological Honors Society as an associate member last spring.
Thank you!

It is really important to me that I get a good education here at Juniata College so I can be successful in life. It means the world to me that people are willing to help today's young adults into building a stronger future. With the financial aid I've received I am able to get a good personal education from the wonderful professors here at Juniata College and I am so thankful for those willing to support me in my education.
Katelyn Hilands
Class of 2014