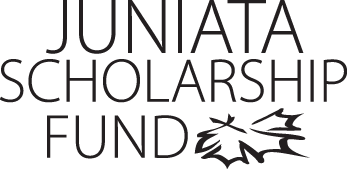 Alyssa Peachey
Program of Emphasis: Biology
Hometown: Hummelstown, PA
High School: Lower Dauphin Senior HS
Why I chose to attend Juniata: When I think of Juniata, I think of a small, rural, tight-knit community that welcomes all. I think of an excellent science program and wonderful faculty to go with it. I chose Juniata College because I wanted a school where the professors wanted to see students learn, grow and succeed together. Classrooms are all the same no matter what school you are at, but Juniata's welcoming faculty and staff is what I admired the most.
Clubs and Organizations: Colleges Against Cancer- Decorations Committee - Fundraising
Varsity Sports: Swim Team - 100 meter butterfly, 200 meter butterfly, 200 Individual medley
Most Interesting Class: Survey of Western Art - It amazes me how so many different paintings can be interpreted differently. I have learned so much about European art in just one semester. The text is also as intriguing as the artwork we look at in class. I really like learning the history of famous artists, such as Raphael, Leonardo and Michelangelo during the High Renaissance period.
Favorite Faculty Member: Dr. Jay Hosler - Dr. Hosler is my Biology professor and advisor. Not only has he helped me schedule classes, but his style of teaching has made me a better student. Dr. Hosler's artistic abilities are incredible and he is able to teach through pictures and diagrams which is very helpful. It makes understanding concepts much easier and more realistic.
Thank you!

Thank you, thank you, thank you! I cannot express how grateful I am for the scholarship fund and how your generous donations have given me a one of a kind college education. Without the scholarship fund I would not have been able to afford the wonderful education I am receiving here at Juniata right now. I know one day I will be able to give back to the Juniata Scholarship Fund, what the fund has given to me and I am very thankful for that opportunity. Without this financial support I do not see myself being able to afford a college education. What you contribute gives so many young people a college education that may not otherwise be affordable. Thank you again for all that you donate towards the fund, it means so much.

Sincerely yours,
Alyssa Peachey
Class of 2015