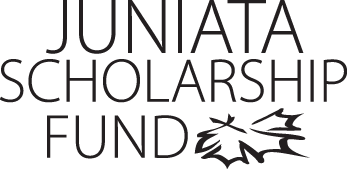 Christina Briggs
Program of Emphasis: Multimedia Arts
Hometown: Brooklyn, NY
High School: Laguardia High Sch Music Art
Why I chose to attend Juniata: I found Juniata through a list of unusual scholarships (Juniata was on the list for their left-handed students scholarship). I was thinking of returning to school at that time, and visited Juniata's website on and off for about a year. I loved the idea of creating my own major, I was impressed by the student artwork and course list, and I was especially excited about the college's small size, coming from a huge place like New York City! I finally decided to go back to school through community college first, but Juniata was on my list of 4-year schools to transfer to. Upon visiting the college, I knew I was home.
Clubs and Organizations: Member in: All Ways of Loving, Otaku Culture Club, Art Alliance, Trans* Parachute United, PAWS
Travels Abroad: I will be going to China for two weeks in Summer 2013, as part of the China Today class to be held in the spring.
Most Interesting Class: Wine in a Vessel, which I'm taking right now, has been SUCH an interesting class. It's an Interdisciplinary Colloquia class combining ceramics, archaeology, and chemistry, and we're learning about ancient cultures and their connections to wine. I love looking at the different ceramic and bronze vessels made by each culture. We've also been on a couple of field trips, one of them to the Finger Lakes region of New York. Before this class I'd never even tasted wine before, as I don't drink. Now I'm noticing preferences for one type over others!
Favorite Faculty Member: Bethany Benson and Donna Weimer have been wonderful professors and sources of inspiration and guidance. Both sat with me one day to work out my individualized POE, Multimedia Arts (which I still need to write the rationale for). Both of them sensed my apprehension over the process of creating my own major and helped steer me in the right direction. Bethany helps me with my art, while Donna guides me in terms of my professional "appearance" in the ePortfolio I've created for Digital Storytelling. Sometimes, as an older student, I feel overwhelmed and unsure what I'm doing, like I'm floating in space, and these women help reel me back in.
Honors Received: I was recently invited to join Omicron Delta Kappa National Leadership Honor Society.
Thank you!

Thank you very much for granting me a scholarship! When I got laid off from my job as a secretary at the end of 2010, I was worried I'd have to put my education on hold. Juniata College in general has worked so well with me so I can afford to come here. I'm so grateful for the donors' assistance. Without you, it would be that much harder for me to continue my education at this wonderful school. I plan to participate in the two-week study abroad trip to China this summer, and this scholarship will help me toward that goal.

Thank you again,
Christina Briggs
Class of 2014