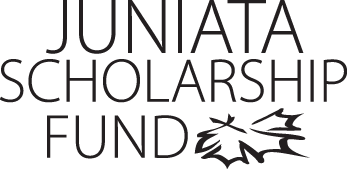 Laura Vannucci
Program of Emphasis: Wildlife Conservation, Secondary in Anthropology
Hometown: New Fairfield, CT
High School: New Fairfield High School
Why I chose to attend Juniata: Reasons listed above.
Clubs and Organizations: Social Dancing club, JC Divers, PAWs, Martial Arts Club.
Internship: I went on Hillel's Spring break trip to New Orleans last semester. We were painting houses as well as learning about various social justice issues in the city. It has honestly been one of the best trips I have been on. Being Christian, I was nervous going on a Jewish service trip, however everyone was very open and kind about it and we got to share various aspects of our religions to each other. I got to experience going to a synagogue for the first time and celebrate Purim- it was very enlightening.
Most Interesting Class: Spanish II has been the most interesting class for me this semester. My teacher is here for a year from Argentina, and it is interesting to learn about Argentinian culture. Thinking I wouldn't continue with Spanish in college, she has inspired me to want to study abroad in a Spanish speaking country next year. I would truly like to learn the language better.
Favorite Faculty Member: Last semester I signed up for Anthropology simply because it looked interesting, I didn't know much about what anthropology actually was. Paula Wagoner, my professor, hooked me from day one. I never wanted class to end. Anthropology has truly changed my perspective on life, and Paula Wagoner has influenced me to want to minor in it. Learning about other cultures has made made me look at things differently- instead of looking at a situation from my culture's perspective, I try and consider the other culture's perspective. It has made me a more open and less judgmental person. Professor Wagoner also convinced me to want to learn another language. English is so wide-spoken today that many Americans can get by without learning other languages, but by expecting everyone to conform we are also not bothering to learn aspects of their culture (and their perspectives on situations) that could be helpful in many situations.
Thank you!

Because of this scholarship, I am able to attend my "dream school." The second I stepped on campus it felt like home. Juniata not only had the programs I was looking for (a good Environmental Science department, a field station, great and affordable study abroad opportunities, and a non-competitive music program), they were very community-oriented and friendly. Without this scholarship I would not be going to Juniata- I would most likely be living home and attending a local college in my area. Thank you very much!

Gratefully,
Laura Vannucci
Class of 2015