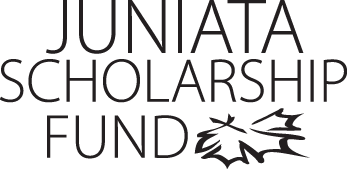 Olivia Hayden-Pless
Program of Emphasis: International Development
Hometown: Upperville, VA
High School: Fauquier High School
Why I chose to attend Juniata: I chose to attend Juniata College because it was the perfect college for me. I knew that I wanted to major in religious studies, but not for the religious aspect. I wanted to learn the psychological effect that religion has on people. I also want to get into nonprofit organizations when I finish graduate school, but I didn't know how or what kind of major that would be. I went to an Alumni picnic where I met a woman whose POE was International Development. Once she told me what it was, I knew that Juniata was the best decision that I had ever made. I went on my first mission trip to Haiti over the summer and loved everything that I did there. The woman at the picnic said that international development would be the exact POE for what I wanted. If I had never met this woman, I would never have known about international development.
Clubs and Organizations: I am currently a member of Eagles Ambassadors. In this club, I help with prospective students, overnight visits, and tours. I talk about why I chose Juniata and what it's like to be a student. I enjoy this club, because I was once a prospective student and my lunch buddy was a giant impact on my experience at Juniata.
Travels Abroad: Over December break, I will be going to Gambia, Africa, with Dr. Nagengast. I will be going with my African Development class. We will be experiencing life in Gambia and understanding the problems that are there.
Research Participation: In the upcoming spring semester of 2013, I will be doing research with Professor Braxton. The research will consist of the relationship of heart rate and religious rituals and how they affect people.
Most Interesting Class: The most interesting class that I have taken is Professor Braxton's "What is Religion." I absolutely love this class. Everything you learn is interesting and it opens your mind to ideas you've never even thought of. You also learn about religious aspects and get into details, which I've never learned anywhere else.
Favorite Faculty Member: The staff member that has made a difference in my life is Dr. Prill. Dr. Prill is my advisor and has helped me become a college student. I am currently taking Dr. Prill's "World Religions" class and it is one of my favorite classes. But what I truly appreciate about Dr. Prill is that she actually cares. When I met with her to discuss my classes for next semester, not only did she help with my classes but she also wanted to make sure that my life was going well and how I was adjusting to college. I was so thrilled to know that if I ever have a problem I can always go talk to her.
Thank you!

Dear Juniata Class of 1957,

I would like to thank you for my scholarship that has provided me with a beautiful future. When I was researching colleges I never found the one that was perfect for me. Then out of nowhere I found my perfect school, Juniata College. I come from a single parent household with three children, two out of the three children are currently full time students. When applying for Juniata, if accepted, I thought that I wouldn't have enough financial support to attend. But then I was awarded this scholarship. Without this scholarship, I wouldn't have been able to attend Juniata.
Finishing my first semester at Juniata has been the best time of my life. I am in classes that I truly love going to and listening to what my professors have to teach me. I realize that Juniata is exactly where I am meant to be. I can't wait to see what my future has in store for me, but I know that as long as I am at Juniata, it will be forever bright. When I become an Alumni of Juniata College, I will also help incoming students with financial assistance. Because I want them to experience this wonderful place just as I have.

Thank you to the class of 1957, I will be forever grateful for everything that you have done.

Sincerely,
Olivia Hayden-Pless
Class of 2016