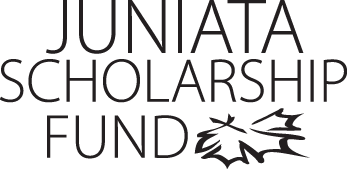 Asia Barron
Program of Emphasis: English and Philosophy
Hometown: Brockway, PA
High School: Brockway Area High School
Why I chose to attend Juniata: I chose Juniata becuase of its small class sizes. I thrive on one-to-one contact with my instructors, and Juniata provides that in a way that I did not always get in high school and probably would not get at a bigger school.
Clubs and Organizations: Sigma Tau Delta- I am the President Kvasir- I am a member and I write for the Literary Magazine we publish twice a year WKVR (Juniata Radio)- I work on the Literary Hour from 4-5 every weekday
Most Interesting Class: AR 310 Baroque to Enlightenment has been my most interesting class this year because it has put me out of my element and comfort zone, showing me that there are other ways of seeing things and that no one person's view is identical to anothers.
Favorite Faculty Member: Professor Amy Mathur has made a difference in my life in so many ways. At first I was intimidated by how knowledgeable and demanding she is, but as I have gotten to know her I realize that she does everything in her power to help us learn. She pushes us to make connections and discover things. She never simply tells us the answers. She has shown me that learning isn't just memorization, but instead is true understanding and critical thinking.
Honors Received: Sigma Tau Delta
Thank you!

Without this scholarship, I truly believe that I would not be able to attend school here at Juniata. Your support has allowed me to continue my education at a college I have truly come to love over the years. I could never say thank you enough to everyone who has helped me reach for my goals, but I will continue to say it: Thank You!

Sincerely,
Asia Barron
Class of 2013