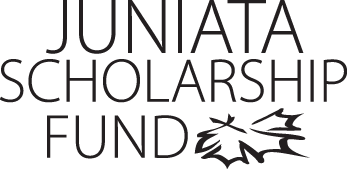 Allison Groft
Program of Emphasis: Biology/Pre-Physician Assistant
Hometown: Hanover, PA
High School: South Western High School
Why I chose to attend Juniata: I chose Juniata College because as soon as I stepped on campus I knew I was on a college campus and I love that feel about it. I also love how small and close knit the campus is. Juniata also is a school that pushes students to do their absolute best in all aspects. They push us academically and athletically and that is what I was looking for in a school and I found it.
Clubs and Organizations: I joined HOSA, Health Occupation Students of American, because I want to become a Physician Assistant and being a part of a health professions club is a good place to start. I am simply just a member at this point and participate in the volunteer activities and other club meetings.
Varsity Sports: I played varsity field hockey in the fall as a forward.
Most Interesting Class: The most interesting class I have taken so far this year would be Biology Lab 1. I have learned a great deal about Genetics and how DNA works. It is a very interesting class and we get to do all different types of experiments. I also am currently learning more about Ecology. We get to go out to a local stream and do different experiments on the water and the surrounding plants.
Favorite Faculty Member: Dr. Deb Kirchhof-Glazier has made an impact in my time here at Juniata so far. She was assigned as my advisor because of being part of a health professions career path. She is very knowledgeable about what students should take to be on the right path and has been extremely helpful in many ways. I am lucky to have been assigned to her as my advisor.
Thank you!

My college plans are to obtain my masters degree as a physician assistant. Since this program entails six years of education with several summers of classes, my time available to work will be limited and my expenses extensive. With my strong academic background and personal commitment, I am determined to do well and to succeed but the cost of college is overwhelming. Receiving this scholarship means having some of the financial burden of paying for college lifted and help allow me to move forward towards obtaining my academic and career goals. Thank you so much for donating to support this scholarship, it means a great deal to me to be able to obtain my goals.
Allison Groft
Class of 2016