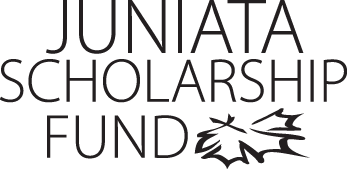 Adena Delozier
Program of Emphasis: Exploratory
Hometown: Hollidaysburg, PA
High School: Altoona Area Sr High School
Why I chose to attend Juniata: I chose to attend Juniata not only for the elite volleyball program, but I heard many great things about the school and never heard one negative comment about the school. I knew that no matter what department I would choose to become a part of that I was going to receive a top-notch education. I hear my friends complain about their class sizes and professors at other colleges and know that I made a great choice in coming here as opposed to a school like Penn State.
Clubs and Organizations: I am involved in Student Alumni Association. So far, I have been involved on committees that helped to run Homecoming Weekend and I am currently involved on committees that will help run Career Day, the Wine and Cheese Reception, and the Senior Dinner.
Varsity Sports: I play on the Juniata College Women's Volleyball team as a setter.
Most Interesting Class: My Introduction to Communication class that I have now is awesome! I love the professor and the course material is extremely interesting, so much so that I have decided to make my secondary emphasis in Communication. We learn about in-depth analysis of everyday conversations of people and the systems to which people belong and how their communication is different within their many systems. The material is fascinating!
Favorite Faculty Member: Amy Mathur, my College Writing Seminar professor, is perhaps one of the greatest teachers that I have EVER had. Although she comes off as intimidating, her down-to-earth personality and witty humor endears many students, including myself. She is a tough grader, but she is such a great teacher and I know that my writing skills have improved already under her instruction. Amy is also a die hard JC Eagles fan and is an avid supporter of the volleyball program, so I am able to talk to her on a personal level very easily because she was an athlete at Juniata. She is an awesome teacher and friend and I will certainly always remember her.
Thank you!

Thank you so much for allowing me to have an additional scholarship for my education here at Juniata College. This means so much to me because I need all the help I can receive financially when it comes to paying for college. If it wasn't for the generous donors that give to Juniata students like me, a lot less people would get to experience what awesome things JC has to offer.

Sincerely yours,
Adena Delozier
Class of 2016