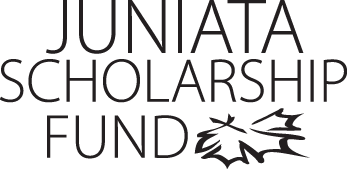 Jennifer Arbella
Program of Emphasis: Biochemistry
Hometown: Miami, FL
High School: South Miami Sr High School
Why I chose to attend Juniata: Have you ever wanted to experience something totally different? Juniata was that experience that I was searching for and the birthday card that they sent to me and arrived on my birthday just made my decision final. I came in wanting to become a doctor but the helpful professors at Juniata have helped guide me to a new passion that I am very enthusiastic about; research.
Clubs and Organizations: I am in HOSA, Spanish Club, and the intramural soccer team.
Research Participation: I am currently in Field and Stream which is a research based class. Currently we are working on finding out the effects of hemlock wooly adelgid on the Eastern Hemlock and how this will effect ecosystems.
Most Interesting Class: The most involved and fun class I have had must be Field and Stream because I love collecting data and anxiously awaiting to see what the results look like. However, my most interesting class because of the material that is taught must be my biochemistry class because I just find cell, proteins, and enzymes fascinating.
Favorite Faculty Member: I have to say Dr.Chris Grant because he has helped show me a new path that can be just as interesting as medicine but the journey is more exciting. I also have to recognize Dr. K-G because she has been there for me unconditionally and I am fortunate to have met such a wonderful person who is always willing to lend me a helping hand.
Thank you!

How can I begin to thank you for your generosity? This scholarship was one of the extra aids that allowed me to continue attending Juniata. Without this help I would not be here today, sitting in this dorm chair, studying for my upcoming biochemistry exam and yet be as happy as I could ever imagine myself to be. I thought I was not going to be able to return to Juniata because I did not have the means to but with the job that I got this summer and aids from people like you I managed to return. I wish I could express my gratitude in another way other than words but just know that I am extremely grateful. I truly am.

Sincerely yours,
Jennifer Arbella
Class of 2014