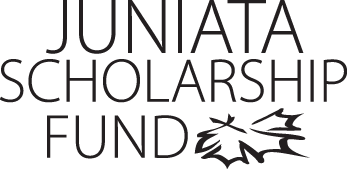 Luke Stake
Program of Emphasis: Environmental Studies
Hometown: Blair Mills, PA
High School: S. Huntingdon School District
Why I chose to attend Juniata: I chose Juniata because of it's rank for my POE (Environmental Studies), it's close proximity to home, and contacts with people from Juniata College. I went to school at Southern Huntingdon County School District and a professor from Juniata helped substitute a class for a missing chemistry teacher. I've had a good impression ever since. My stepdad also went to Juniata from 1989-1993 and he only had good things to say about the college to me. The overall factor though is this scholarship which paid the difference of tuition compared to the cost of the other college I was thinking about attending.
Clubs and Organizations: I participate in Archery and Racquetball club. Some days when my friend John and I have spare time we go to the student activities office and get two racquetball sets. We go to the racquetball courts and play for an hour or two. In archery club a group of people get together and shoot at a target set up in front of "the ropes" in the intramural gym.
Most Interesting Class: The most interesting class I have taken this year is Introduction to Physical Geology. It is interesting to me because it deals with everyday things I saw growing up and explained the reason for these things. It really gave me a good connection with the interactions I saw going on in the outdoors. On several field trips in the Introduction to Physical Geology Lab I saw relationships between landforms that I saw before and couldn't explain and the class explained the reasoning of these landforms, such as the horseshoe bends on the ends of mountains. The class also points out other aspects in physical landforms that I now keep an eye out for when I am in the outdoors.
Favorite Faculty Member: The faculty member that has made a difference in my life is Dr. Pauline. He was the first professor that got me involved with Juniata College. He got our school attending Science Olympiad, which is held at Juniata College at the state level. It was Dr. Pauline that convinced me to become part of the Science Olympiad team. In my senior year of high school I had two regional awards in forestry and water quality, but unfortunately our high school didn't place high enough to make it to the state level. That spring I helped with setting up the state Science Olympiad here at Juniata. I assisted a judge with setting up the event. That day I got familiarized with the campus and got contacts and I thank Dr. Pauline for setting up Science Olympiad in Southern Huntingdon County High School.
Thank you!

This scholarship meant the difference between me going to Juniata College and another university. Without this financial support I would have not even considered Juniata due to the fact I was comparing my final school decision on cost. This is a shame too because Juniata College is number 7th in the nation for my POE of Environmental Studies and is less than an hour drive away from my hometown.

Thank you again,
Luke Stake
Class of 2016