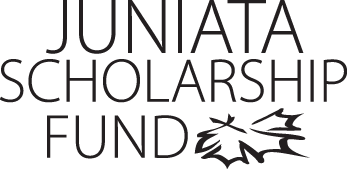 Dana Spann
Program of Emphasis: Theater Production and Mass Media Communications
Hometown: Philadelphia, PA
High School: Charter HS for Arch. + Design
Why I chose to attend Juniata: I chose to attend Juniata College because I knew since the first day that I visited the campus, that this was a place that I could be myself and meet other people that come from all over that world, but at the same time, has the same interests as me. The united and diverse campus had me sold as well.
Clubs and Organizations: I am a member of the cheerleading team, and the club "Strong Voices." I am also a member of the dance ensemble.
Most Interesting Class: The most interesting class that I have taken this year is Intro to Human Communication. This class is interesting to me because it breaks down the everyday communication that happens between people, that we sometimes never think about and what we take for granted.
Favorite Faculty Member: The faculty member that I feel has made a difference in my life is Lynn Cockett. I feel this way because not only is she my communications professor, but she is someone that I can talk to about the path that I want to set for my future and the steps I need to take to become successful after college. She is someone that I trust and love talking to.
Thank you!

Dear Class of 1999,

What I would say about the importance of receiving this scholarship is that without this scholarship, I probably would have ended up at a college that I would have not been happy at. It means so much to me that other people, outside of my family, saw how excited and interested I was in attending Juniata College, that they were willing to award me with a scholarship. It makes me happy to know that other people see the potential in me to know that I will do great things at Juniata. Honestly, without this scholarship I probably would not have been able to afford to attend Juniata.

Sincerely yours,
Dana Spann
Class of 2016