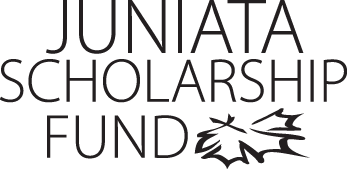 Victoria Arriola
Program of Emphasis: Wildlife Conservation
Hometown: Hillside, IL
High School: Saint Joseph High School
Why I chose to attend Juniata: When I was first choosing a college to go to I had my standards set high. I wanted to go to a medium sized college, out of state, division three and a college that had an open mind. With my mother over my shoulder as I looked through the College Board's college filter, she pointed out a few colleges that I should look into, one being Juniata College. I didn't put much effort into looking at the colleges that my mother chose for me, I tried to focus on my own choices but Juniata kept coming up during my research. As I was going through the college filter on the College Board's website I kept putting in the same information and Juniata just kept showing in the results, so I did more research. I fell in love with Juniata, all of the information given on College Board and on the Juniata Website. I looked at it through pictures and went through every tab on the website. With money being tight I was not able to visit so I went with my gut and committed to Juniata College. It was the best decision I have ever made.
Clubs and Organizations: I was not able to do many clubs or student activities because I am a part of the Juniata Women's Soccer Team. After the season was officially over, I was able to partake in one club and in one school activity. I joined the African Dance Club and it is a very interesting club. I joined because the group that started the club lives across the hall from me. It was very interesting and I was fascinated with the culture. I am also enjoying going to Zumba class every Wednesday. I love to dance and this lets me enjoy dancing no matter how ridiculous I look while doing it. I hope to be able to join more clubs and organizations while at Juniata.
Varsity Sports: I was lucky enough to have made it on to the Juniata Women's Soccer team. I am one of the three goalkeepers on the team. It was an amazing experience to have been able to have played with a team so passionate about soccer as I am. I made such amazing friends with the team and I am so excited for our next season.
Most Interesting Class: The most interesting class that I have taken this year was CWS. It wasn't exactly the actual class that I found interesting but the lab that was mandatory to go to. I found it interesting because I met some really cool people and a majority of that class became friends. It was nice to be open with my lab group. I got to express myself and was able to speak up. The class was very good -just a lot of reading - but nothing too painful.
Favorite Faculty Member: The faculty member that has made a difference in my life right now has to be Dr. Nagengast. I met him when I was interested in going to the Gambia in the winter. We met and he was telling me such amazing stories. I really liked him as a Professor because I feel that he would be assertive but fair. I am excited to be able to take his class soon.
Thank you!

Thank you so much for giving me the opportunity of coming to Juniata College. Without the scholarship money I was awarded I wouldn't have been able to have afforded Juniata. I come from a middle class family but with the economy failing my father is having problems financially. My parents are also supporting my brother who is a sophomore in college at Saint Mary's University in San Antonio. With the scholarships I was awarded the dream of me being able to go to a good college was granted. Receiving this scholarship has made me feel so thankful for everything. I have a friend from high school who was not as fortunate as I, to be able to go to such an amazing college. Without such a generous amount of scholarships I would have been back in Hillside, most likely at a two year school, goofing off with high school friends not taking school seriously at all, but I am not there. I am not wasting my life at a community college with my friends who have no aspirations. With the scholarships I was awarded I am able to exercise my dream and have an opportunity to live it. Thank you.

Sincerely,
Victoria Arriola
Class of 2016