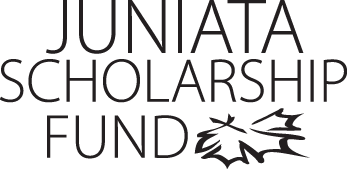 Cindy Munoz
Program of Emphasis: Biology/Pre-med
Hometown: Bloomfield, NJ
High School: Mother Seton Reg High School
Why I chose to attend Juniata: I chose to attend Juniata College because when I was in high school, I heard how good of a college it was. My guidance counselor would tell me how Juniata College had excellent science departments and an excellent reputation when it came to sending their students to medical school. On top of that, Juniata College encouraged students to take part in study abroad and internships. Juniata College was the perfect college for me after hearing all those facts. I fell in love with all the opportunities that I could obtain by coming here.
Most Interesting Class: The most interesting class that I have taken this year would be Spanish 230: Conversation and Composition. The reason why this class is interesting to me is because this class challenges me. Even though I am a native speaker and know Spanish fluently, this class teaches me how to learn Spanish correctly especially when it comes to the grammar. This class allows me to better my Spanish and reach my Spanish to a level that I once thought wasn't possible.
Favorite Faculty Member: Sarah May Clarkson has made a difference in my life because she always listens to what I have to say and gives the best advice. She is very realistic with me and this is the quality that I like the most about her. For example, when I was struggling with Organic Chemistry, I went to talk to her about my situation. I told her as to how I felt as though I wouldn't pass the class and she told me to stay in the class and keep going. She told me as to how not to give up but if I did decide to drop the class, she would be right there behind me. She provided me that motherly advice that my own mother would have given me.
Thank you!

Receiving this scholarship was really important to me because without this financial support, I would have not been able to attend Juniata College. This scholarship means the world to me and I am so thankful to the Class of 2001. The Class of 2001 is allowing me to pursue my dream. My dream is to graduate from Juniata College and go to medical school. It has always been my dream to be part of the health professions and I honestly cannot wait until my dream comes true. All the hard work and sacrifice that my parents and I are putting into my education will pay off in the end. My parents' dream of me becoming a professional one day will be possible due to this scholarship. I just want to say thank you again to the Class of 2001. Keep up the good work because your help truly does make a difference.

Gratefully,
Cindy Munoz
Class of 2016