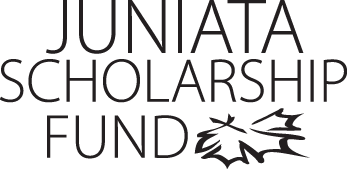 Jacob Lasinsky
Program of Emphasis: Biology
Hometown: Colver, PA
High School: Central Cambria High School
Why I chose to attend Juniata: I chose to attend Juniata College for many reasons. While in high school, I knew many doctors, relatives, teachers and family friends that attended Juniata. Upon asking them they all agreed that Juniata was an excellent school and a great learning and social experience. Also, Juniata has one of the top pre-medicine programs in the country with a staggering admissions rate. I knew that if I attended Juniata the chances of me getting into medical school greatly increased. The small class sizes also drew me into Juniata because I am a hands-on learner and I enjoy the interaction between professors and students. I believe that a good relationship between a professor and student makes for better grades.
Clubs and Organizations: HOSA Spanish Club
Internship: Although I am not participating in my internship until this upcoming summer...I will be interning at Conemaugh Memorial Medical Center in Johnstown, PA, for 3 months and will be making rotations with most doctors in the hospital to increase my knowledge in each specialty of medicine.
Most Interesting Class: The most interesting class I have taken this year is my Organic Chemistry 2 lab. I love organic chemistry and this year we were able to synthesize our own compounds. I found this as a wonderful opportunity to search for interesting compounds to synthesize and I was able to successfully carry out the synthesis of the drug lidocaine.
Favorite Faculty Member: I believe Dr.Richard Hark has made a difference in my life because of how well mannered he is. He is a very busy person and still makes time for his students when asked, and also he is an extremely kind hearted and generous person. I try to emulate his kind manner because being kind to everyone goes a long way in life, in personal and business matters alike.
Thank you!

I would like to thank the Class of 1974 for providing me with my scholarship. The scholarship means so much to my family and I because my parents are divorced and money is hard to come by at times. I'm extremely glad to receive the opportunity to study biology here at Juniata. I know Juniata is a wonderful school and knowing that I can take part in the learning experience is a truly great thing. If I did not have this financial support, I definitely would not be attending Juniata College and would be attending a public state university. So again, I would like to give my deepest thanks to the Class of 1974 and the money that they donated to allow me to achieve my dreams.

Sincerely yours,
Jacob Lasinsky
Class of 2015