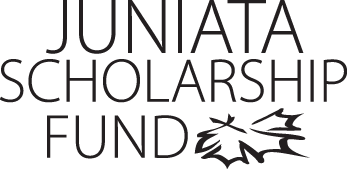 Paola Martin
Program of Emphasis: Chemistry
Hometown: Altamonte Springs, FL
High School: Lyman High School
Why I chose to attend Juniata: Juniata College offers many great programs of study. However being a student interested in pre-medicine, chemistry, and art, I knew how important it was to select a college where I could study a variety of disciplines and still be prepared for medical school. Juniata College is the perfect place for this type of goal due to its amazing science program, professors that will go out of their way to help you with difficulties you may experience, and a variety of art classes offered every semester. Also, Juniata has a very friendly student body as well as staff, walking around it is not very difficult to feel welcomed and to make friends. Juniata is the perfect fit for me.
Clubs and Organizations: HOSA- National Member of Juniata's HOSA Chapter
Most Interesting Class: Organic Chemistry Lab II has by far been the most interesting class I have taken this semester. The first part of this lab was taught in the spring semester, however that section was oriented towards teaching the students basic techniques necessary for any laboratory. In this section, we are learning how to synthesis more complex structures as well as using reactions that have been studied in the classroom. My favorite part of this class has been the final project where students are allowed to select their own molecule to synthesis and have to follow individual procedures.
Favorite Faculty Member: My professor for Organic Chemistry Lab II, Dr. Unger, has made a large impact in my life. This year he is the new professor in the chemistry department, which has brought a new spark of youth into the department. I am motivated by his drive and love for chemistry to study the reactions further and spend time outside of the classroom investigating more complex reactions. He has also done a fantastic job at explaining many concepts to me, and has spent a large portion of time out of class helping me to select an individual project and solving the small details for this project. It is through his efforts to truly teach us the materials that Dr. Unger has inspired me.
Thank you!

Thank you so much for your financial support. Coming from a family of three children and a single mom to support us in our academics, it was a tremendous help to receive this financial support. Without it, attending Juniata College and receiving a great education would not have been possible. The student body at the college as well as the professors have profoundly influenced my life, and I've been able to transform my method of problem solving as well as adapt to new challenges. Once again, thank you so much for helping me take this great step to my future career.

Sincerely,
Paola Martin
Class of 2015