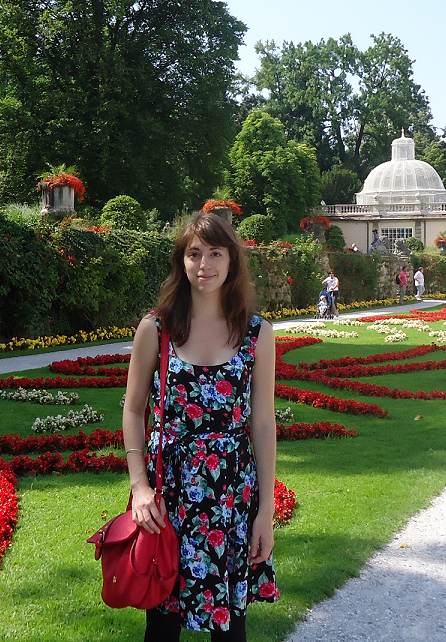 Melissa Famularo
Program of Emphasis: International Studies and German
Hometown: Hummelstown, PA
High School: Central Dauphin High School
Why I chose to attend Juniata: For my freshman year of college, I attended a state school. I chose to transfer to Juniata because I admired the smaller, yet more interactive community. Unlike at a state school, the smaller setting of Juniata College has allowed me to get to know my professors, and to form closer relationships with other students. I also find that I am more involved on campus than I was my freshman year of college. The selection of classes also better suits my interests, and I find that many of my needs have been met since transferring.
Clubs and Organizations: I have been a member of the African American Student Alliance for about two years now, and have enjoyed helping the club out with many activities, particularly Kwanzaa and a bake sale. About two weeks ago I helped the club officers cook for the Kwanzaa dinner, which turned out to be a very successful evening. I also play the flute for the Wind Symphony with Dr. Latten, and have participated in groups such as the flute choir in previous years. I am a member of the German Club on campus, and have helped out with events such as Oktoberfest.
Travels Abroad: I studied abroad for about six months in Marburg, Germany. Not only did I get the opportunity to take classes in a foreign language, but I was also provided with the experience of getting to learn another culture. I was also able to travel both within Germany and other European countries, such as Italy and Austria.
Most Interesting Class: The most interesting class I've taken this year is probably Chinese. I've been wanting to begin learning another language for a while now, and I decided on starting Chinese. I enjoy it immensely so far, and plan on continuing to study it after graduation, and hope to visit China someday.
Favorite Faculty Member: I've enjoyed taking classes with Professor Yang and Professor Nagengast this semester. Professor Yang has fueled my interest in the Chinese language and culture, and has convinced me that I should continue learning the language. Because of my sudden interest in Chinese, I've considered applying to the Peace Corp, and hope to work somewhere within China, most likely teaching English as a foreign language. Professor Nagengast's classes are always challenging, and I always feel that I gain a lot from enrolling in them.
Thank you!

This generous donation has allowed me to pursue my goals and has helped me to receive a valuable higher education. Since my enrollment at Juniata college, I have been able to take advantage of countless opportunities, such as study abroad. Because of this financial aid, I will be graduating in May.
Melissa Famularo
Class of 2013