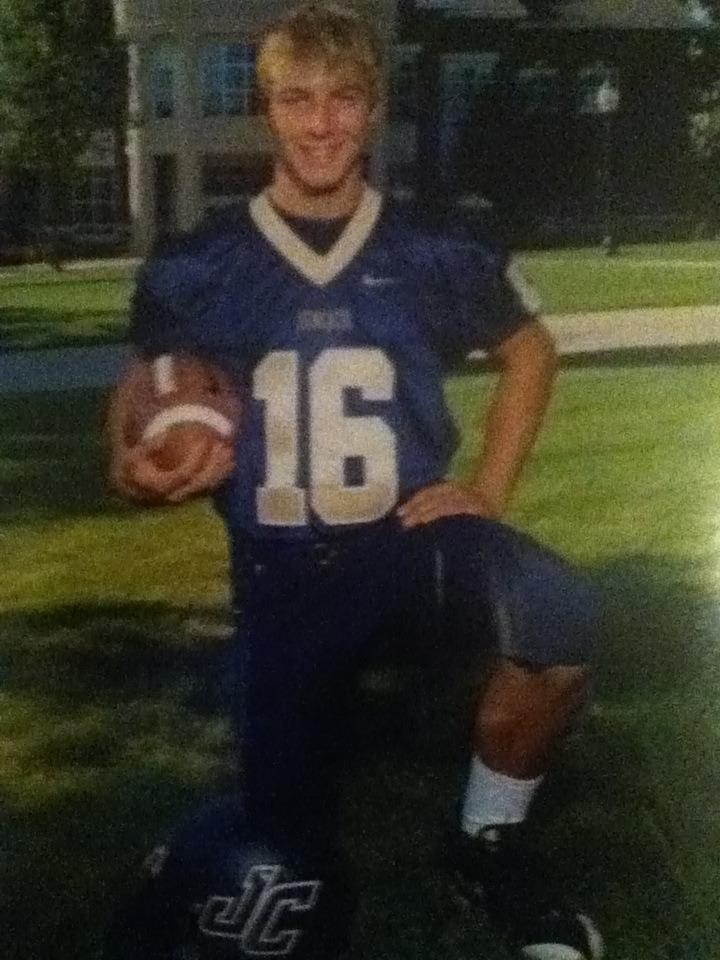 Kelvin Abrashoff
Program of Emphasis: Environmental Studies
Hometown: Mount Union, PA
High School: Mount Union Area Senior HS
Why I chose to attend Juniata: Juniata College gave me that warm feeling when I first stepped onto its campus. The feel of the layout, professors, academic counselors, etc., were exceptional. I love having that big time name on the diploma but getting a degree in a small community.
Varsity Sports: Football-Quarterback (Second Year)
Most Interesting Class: The most interesting class would have to be sensory biology due to the fact that I got to learn how the brain works. Having an understanding of the brain and how we process our choices and information is astonishing.
Favorite Faculty Member: Darwin Kysor has helped me in the career search process at a young age and I feel this is helping me in my life. He is driving me to think about the future now. He is telling me to dig my well before I am thirsty.
Thank you!

Thank you so much for your kind donation to help me pursue my education here at Juniata College. This scholarship means the world to me because at one time during the college decision making process Juniata College was on the verge of being off my mind due to cost. It is people like you that help make further education possible and I am forever grateful. Without this donation the odds are I would have gone to a less known school and received a basic degree.

Thank you again,
Kelvin Abrashoff
Class of 2016