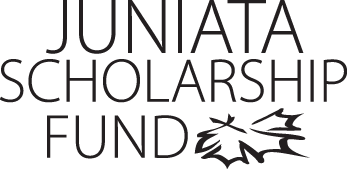 Victoria Hoover
Program of Emphasis: Bio Pre-Med
Hometown: Huntingdon, PA
High School: Huntingdon Area High School
Why I chose to attend Juniata: I chose Juniata as it is highly known for its placement of students into medical schools and the closeness of home. I also liked the tight-knit family, as it is a private school, and the individuality of the college.
Clubs and Organizations: Christian Ministry Board, AWOL
Most Interesting Class: Women & Literature taught by Judy Katz is the most interesting class I have taken this semester and I highly suggest it! I took it as it was advised to take another three credit course. I had been suggested a few classes and this had been the one I had finally decided to take. She teaches on interesting concepts and points of views. The stories and books you read are mind capturing and help to understand answers to some why questions you may have about women and men and the generation now.
Favorite Faculty Member: My CWS Lab leader, Joel Slaff, has greatly impacted my life even from day one! He is a phenominal teacher and helper. He is very willing to listen and help in any way he can. He has helped me to see the friendliness of Juniaitans and has taught the class secrets or things to know that not even the Juniata sites can provide. On the first day meeting, Joel made different icebreakers that hadn't been used yet and forced us to play. As a quieter student when first meeting people, I did not like this very much as he forced us to be friendly and go outside of our comfort zones. I was still shy and did not know what to think of him, but after our third or forth Lab meeting and continual icebreakers and fun educational games, I came to really enjoy the class and make closer friends. I really saw this when I was out on medical leave for a few weeks and came back to a huge hand-made card from the class. I came to realize the real closeness and genuine care from such Juniatians.
Thank you!

Dear class of 1953,

I highly appreciate the donation for financial support! Your donation to support such students shows your appreciation of funding you had received and your willingness to give back to the community and future generation! Through funding and support from people and foundations, I am able to attend a school such as Juniata and will be able to continue my education. Thank you for everything you do and continue to give.

Sincerely,
Victoria Hoover
Class of 2017