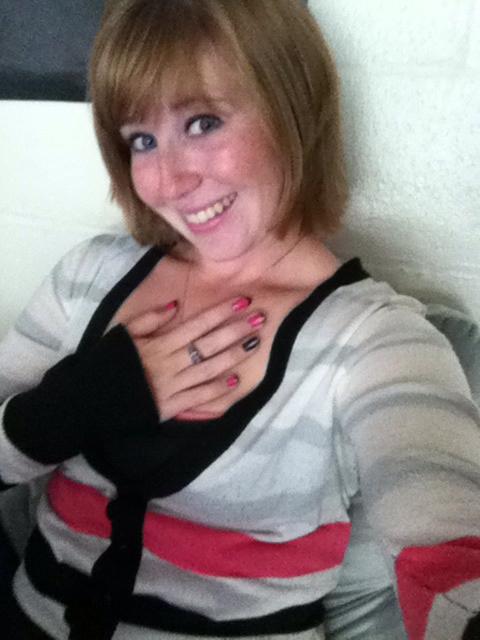 Rachel Yurchisin
Program of Emphasis: Wildlife Conservation
Hometown: Cleveland, OH
High School: Padua Franciscan High School
Why I chose to attend Juniata: I chose Juniata College for multiple reasons. No other college made me feel as welcome and part of their immediate family as Juniata did the second I stepped on campus. I was interested in the Wildlife Conservation POE and the WCS accreditation along with the study abroad opportunities. I have dreamed of going to Australia ever since I was four years old and Juniata gave me that chance. Finally, the tennis program is on the rise at Juniata and I wanted to contribute my skills to the team and compete on a higher level.
Clubs and Organizations: I
Varsity Sports: I am playing third singles on the varsity tennis team. Playing as the highest ranking freshman made me feel very special and I love the closeness that I feel on the team that I didn't have with my high school team after four years together. In the two tournaments we played this past fall season my doubles partner and I were very successful winning our draw in one of the competitions. In the only home match we played this past season, I was put in the number one singles spot while the usual first and second were moved to doubles. I represented the team quite well and I am looking forward to participating for the next three years.
Most Interesting Class: My Environmental Systems class has been the most interesting to me this past semester due to the fact it is the closest to my field of interest out of all the other classes I have thus far. The type of information that is given to the class is material that I am very familiar with and I feel like I can offer a lot to that class.
Favorite Faculty Member: Professor Yohn was the first professor I met on my visit to the Raystown Field Station as a senior in high school. I mentioned to him that I was a birder (bird watcher) and little did I know that he was the ornithologist on site. We then spent the next hour watching and identifying all the birds that came to the feeders at the station and I was able to see some species that I never viewed prior to that day. He has now become my adviser.
Thank you!

By receiving this scholarship, I am now able to pursue my passion of wildlife conservation at a school that made me feel like family the moment I stepped on campus. With this scholarship I became one step closer to achieving my lifelong goals- many of which I will meet during my time here at Juniata College. This has made my entire college experience possible and I couldn't possibly express my gratitude enough.

Best Wishes,
Rachel Yurchisin
Class of 2017