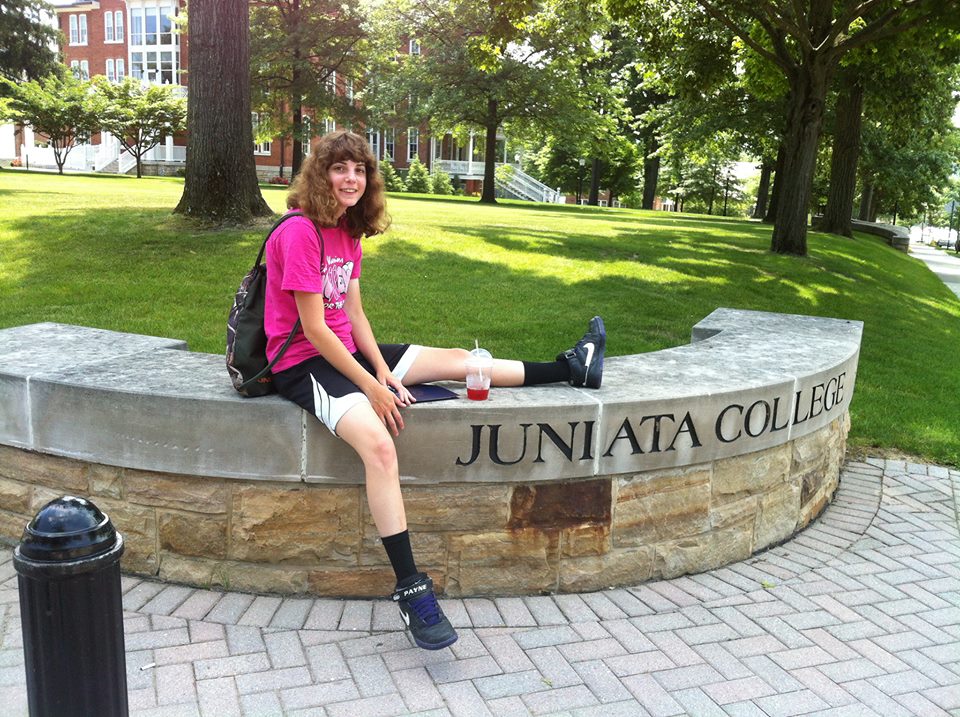 Kasi Payne
Program of Emphasis: Biology Pre-Vet
Hometown: Breezewood, PA
High School: Everett Area High School
Why I chose to attend Juniata: I picked Juniata because it is a friendly environment and a great school for job placement. I knew I would need a good name to get me into graduate school, and I knew Juniata would be that name to get me in.
Clubs and Organizations: Rugby- I was the kicker and played in the wing, which is where the fast people are who can score.
Most Interesting Class: The most interesting class I have taken this year would be organic chemistry because it is a challenge. It has prepared me for the rest of college and showing me I can succeed.
Favorite Faculty Member: Sarah Clarkson because she helps me stay on track and shows me ways to improve. She makes sure I am doing good in my classes and give me solutions if I am not.
Thank you!

Thank you for your scholarship. Without it, I would have to take out student loans. I am glad people are generous enough to support Juniata and it students. With the help of the scholarship I can focus on my school work instead of money.

Thank you again,
Kasi Payne
Class of 2017