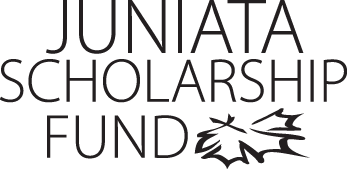 Emily Fox
Program of Emphasis: Biochemistry
Hometown: Fleetwood, PA
High School: Brandywine Heights Area High S
Why I chose to attend Juniata: I chose to attend Juniata College because of its location, its sense of community and its proven academic success. Growing up in a small town, I knew I wanted to go to a college in a similar type of location and Juniata fit that description. When I first visited, the campus and surrounding Huntingdon community seemed very friendly and I felt very comfortable. Additionally, I wanted to go into the sciences and Juniata had a reputation of having an outstanding science program, but because it is a liberal arts college, I knew the education I would receive would be more diverse than just my biology and chemistry courses.
Clubs and Organizations: I participate in the Juniata College Undergraduate Affiliate Network (UAN) of the American Society for Biochemistry and Molecular Biology (ASBMB). I am also going through the process of being inducted into the National Society of Leadership and Success.
Varsity Sports: I have played on the Juniata College Women's Basketball team since my arrival at the college.
Internship: This past summer (2013) I completed an internship with the Juniata College Chemistry Department. I spent time taking inventory of the stock room and labs as well as cleaning the labs. I also completed research with Dr. Peter Baran. The research was focused on the complexation of copper and naringenin as it relates to wine chemistry.
Research Participation: I have completed research during the summer with Dr. Peter Baran. The research was centered around looking at the chemistry of different components in wine. Our part of the research specifically looked at copper complexes with the ligand naringenin. We ran reactions under varying conditions and analyzed them using mainly infrared spectroscopy and elemental analysis in hopes of getting crystals that could eventually send for x-ray crystallography analysis. At the end of the research period two presentations were given describing our findings to that point.
Most Interesting Class: The most interesting class I am taking this year is Social History of Medicine. Typically, I would avoid history classes, but I took the class to fulfill the liberal arts requirements. I really enjoy the class because it is a nice break from the hard sciences I am used to taking. Additionally, I hope to one day do something related to the medical field so discussing how it has developed and changed over time is very intriguing.
Favorite Faculty Member: I can't think of one faculty or staff member in particular that has made a difference in my life; however, all of the professors I have had to date at Juniata have impacted me in some way. The professors here push you to test your boundaries and go outside of your comfort zone. They teach you to think in different ways and that has helped to shape the person I have become while attending Juniata.
Honors Received: National Society of Leadership and Success
Thank you!

I would like to send a very heartfelt thank you to those that have provided the funds that allowed me to receive my scholarship. Because of your generous donations I can now look forward to having less loans to pay back in the future which will enable me to have a more stable financial situation after graduation. This is especially important to me as I hope to go on and continue my education.

Sincerely,
Emily Fox
Class of 2015