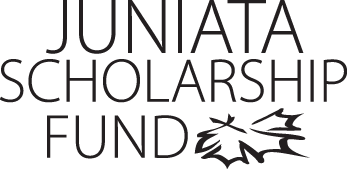 Carly Landis
Program of Emphasis: Pre K-4th Elementary Education
Hometown: Elverson, PA
High School: Kimberton Waldorf School
Why I chose to attend Juniata: As soon as I stepped onto campus, I knew Juniata was the college that I was meant to attend. I could tell it would be challenging, and I would change and grow up a lot, and that is what thrilled me. I did not want a college that was a good match for me, or a place where I would feel comfortable. I wanted the adventure of a lifetime, and that is exactly what I got.
Clubs and Organizations: I have worked part time as a Phonathon caller for the JSF, I am a member of the Juniata Instructors of the Future, I am working towards completing the PEACE certificate, and I have attended OSA events.
Internship: I have participated in several days of service, sponsored by the community service office, and I have completed internships at daycare centers to support my major. During these internships, I worked as a TA for the class teachers, learning from experience new ways to bring better teaching into my classroom.
Travels Abroad: I was able to spend two weeks in Ireland and Northern Ireland while studying the Troubles and historical conflicts that took place there. This was a very enriching experience during which I learned a great deal, not only about myself, but also about appreciating culture and human diversity.
Most Interesting Class: The heart of Mathematics has by far been the most challenging and enriching class I have taken to date. As a person who was not previously a math fan and preferred real-life examples, diving into abstract concepts such as the fourth and fifth dimensions, was difficult for me to appreciate at first. However, after I had a chance to clear my mind, I found that learning to understand the more advanced and difficult concepts actually helped me to also understand the basic math principals I will one day be teaching. I have a whole new outlook on mathematics, and I am so glad to have been given his new perspective.
Favorite Faculty Member: My advisor, Dr. Paula Beckenbaugh, has been a fountain of information and support for me, as I find my way around campus and plan the classes that will make my future happen. I am very lucky to have such a wonderful person on my life, a person who is willing to do anything to help her students succeed.
Thank you!

I am so very grateful for having been blessed with this award. The financial support I received has made attending Juniata a possibility for me. I am so appreciate to all of the alumni, parents, and friends who have given this wonderful opportunity to me, because my dream of becoming a teacher, and a successful human being, is now becoming a reality. Thank you all so very much for helping make my dreams come true.
Carly Landis
Class of 2016