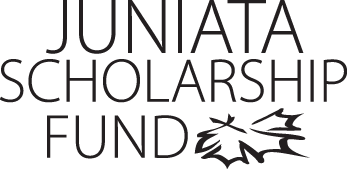 Azure Grimes
Program of Emphasis: English/Secondary Ed
Hometown: Baltimore, MD
High School: Baltimore Polytechnic Institut
Why I chose to attend Juniata: Juniata had everything I was looking for. I really wanted to go out of state because I love to explore all different areas of the world, and Juniata was one of the first colleges to send me emails. After research and talking with a friend who currently goes here, I realized that this is the school I had to go to. I love the traditions and the closeness of this community. I also wanted a curriculum that could challenge me and supply me with difficult work so I could be better prepared for the future.
Most Interesting Class: My absolute favorite class is called Constructing Identities. It's about viewing how the culture, technology and society shape and mold different identities. We read short stories from Melville and learned about philosophers like Althusser. This class is so interesting because it opens my eyes to all the different factors that shape who I am. I never realized how influential the world was, and this class has made me question who I am as a person.
Favorite Faculty Member: One professor that has impacted me the most is Professor Will Dickey. He's the professor for my Constructing Identities class and he has helped me look at new perspectives. I'm one of the two freshmen that take this course and he tells me how much potential I have and how bright I am and that just raises my self esteem. He is very intelligent, easy to relate to, and he just makes the whole class question their ideals (in the best way possible). He always sparks deep discussion on different topics like the male gaze or Big Brother type surveillance and I appreciate him for that.
Thank you!

I would first like to truly thank the class of 1973 for this scholarship. I feel so blessed to be given this opportunity and I feel so lucky. This scholarship means the absolute world to me. I can barely afford to attend Juniata as is, and this scholarship feels like a weight has been lifted off my family's shoulders. My dad is solely paying for my tuition and, because I originally lived out of state, I was provided with very little financial aid. My dad told me that since this school meant so much to me, he would do everything in his power to make sure that I could attend the school of my dreams.
Azure Grimes
Class of 2017