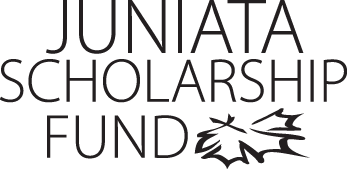 Alyson Lush
Program of Emphasis: International Studies
Hometown: Spring Mills, PA
High School: Penns Valley Area Senior HS
Why I chose to attend Juniata: I chose to attend Juniata College as a transfer student from Penn State. I loved the community feeling and the many opportunities that Juniata's study abroad programs offered. Juniata offered the educational experience I was looking for, with the community to complement it. I'm very happy with my decision to come here!
Clubs and Organizations: I have been involved in Student Food Initiative and have arranged for several speakers to come to Juniata to speak about sustainable agriculture. I am also the Treasurer of Power-Up Gambia, and have assisted in organizing several fundraisers for the chapter.
Travels Abroad: I studied abroad in the Gambia and Ecuador, both for a semester. Both were incredible experiences. The Gambia was an amazing introduction to cultural awareness and the African continent. I was able to work as a teacher in a local high school, an experience that was challenging and rewarding. In Ecuador, I had the opportunity to visit a breadth of ecosystems that are unique to that area in the world including volcanoes, the Galapagos and the Amazon. It provided me with a deep appreciation for our natural world and a much better grasp of the Spanish language. Both semesters were formative for my future plans and academic career.
Most Interesting Class: I am currently taking an independent study with Dr. Pelkey, and the opportunity to shape this independent study is one of my favorite aspects of Juniata. I am working on illustrations and narratives about different crops, pests, and techniques used on our student farm, a project that closely relates to my capstone paper. The project has also been the starting point for an investigation into fund-raising efforts; I've been researching ways that my art can raise money for a non-profit group Juniata visits during a service learning trip to the Dominican Republic. This independent study has tied together my core interests, and I have learned immensely through it!
Favorite Faculty Member: Dr. David Sowell made a great difference in my life as an advisor, and as a professor. When I first visited Juniata, he convinced me, with his enthusiasm for my interests, that Juniata was the place for me. After I came to campus as a student, I asked him to be my advisor, and he has been a great mentor as I sort through my academic and future career goals. I also have had him as a professor in IS200, which shaped my views on modernization and development in our world today. My beliefs were profoundly effected by the concepts he presented in this class, and I appreciated his style of teaching.
Thank you!

Dear Parents and Friends of Juniata College,

Thank you for your generous scholarship donation. I am very appreciative to be selected as a recipient of this award.

I am an International Studies Program of Emphasis with a passion for sustainable agriculture. I plan to pursue a career in agricultural extension. After graduation, I will be apprenticing at Village Farm, in Belfast, Maine, where I will gain experiential knowledge about sustainable agricultural techniques. After my season in Belfast, I plan to attend graduate school where I will complete a program in international agricultural extension. Your contribution has made it possible for me to pursue these goals.

Thank you again for your generosity. With your help, I have been able to focus on my academics and finding a path that allows me to help others and provide service to the community. I hope to help other students in the future in the same way you have helped my academic career.

Warm regards,
Alyson Lush
Class of 2014