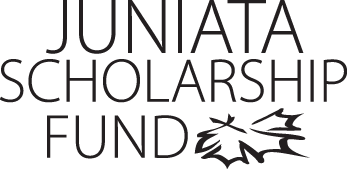 Michelle Merola
Program of Emphasis: Religious Studies
Hometown: Massapequa, NY
High School: Holy Trinity High School
Why I chose to attend Juniata: Juniata literally met all of my criteria for a college: small, liberal arts, beautiful scenery, small town, super involved community, and great people. As soon as I stepped on campus for my visit, I knew this was where I was meant to be.
Clubs and Organizations: Catholic Council - Secretary and President Christian Ministries Board member Student Food Initiative member The Juniatian - photographer Special Olympics PA Committee - Volleyball Venue Coordinator Bonner Leader Program AmeriCorps Scholars in Service to PA
Travels Abroad: Quito, Ecuador--Spring 2013 My favorite experience was the five days I spent on the Galapagos Islands. It was breathtaking, educational, and a lot of fun. I'll never experience anything like it again.
Research Participation: I am currently writing a Senior Thesis on Andean Catholicism and the worship of saints and the Virgin. I am researching Andean religion, conversion methods used by the Spaniards, and the different Catholic saint cults that have emerged since the 17th Century.
Most Interesting Class: My most interesting class this semester has probably been God Evil and the Holocaust. It is a terribly depressing class, but it is truly eye-opening and has caused me to think a lot about the world around me today.
Favorite Faculty Member: The entire Religious Studies department has made a great impact on me. We are a tight, cohesive little unit. Each of us is very different, but its nice to have so much variance in such a small department. They've been a great support system for me the past few years, and really fun to get to know.
Honors Received: I have twice received the Blue Pig Philanthropy Scholarship, which recognized me for my involvement on campus. I have also been invited to two Leadership Honor Societies: Sigma Alpha Pi and Omicron Delta Kappa.
Thank you!

Thank you so much for providing me with a scholarship to attend Juniata. Without your help, I would not be able to attend this wonderful school. Juniata has helped me to grow as a person and as a leader. I've learned many useful skills, and met a lot of interesting people. Juniata was my #1 choice, and getting to come here was a dream come true.

Thank you again,
Michelle Merola
Class of 2014