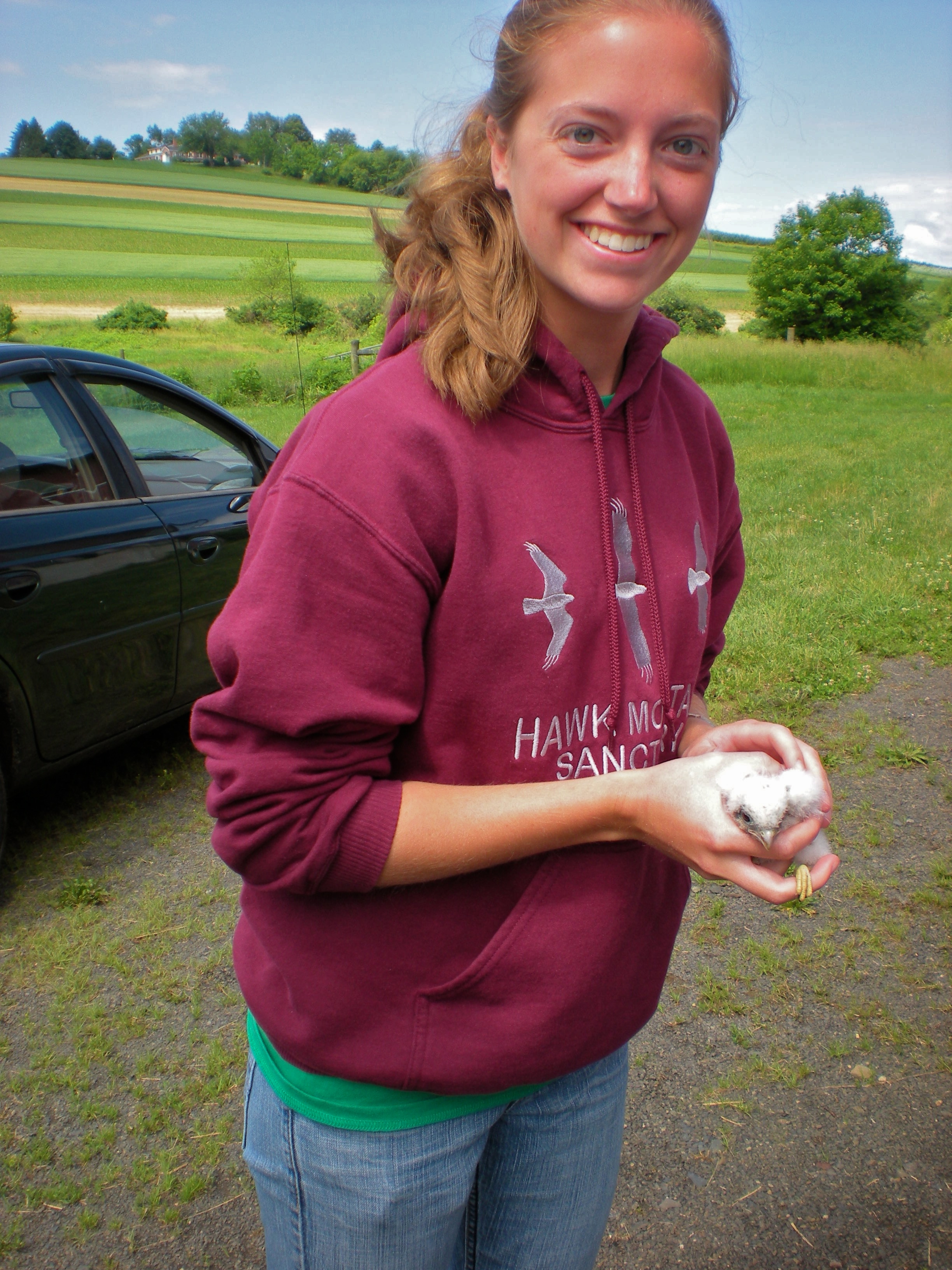 Katie Schroeder
Program of Emphasis: Biology
Hometown: Kempton, PA
High School: Kutztown Area High School
Why I chose to attend Juniata: I chose Juniata because it is a small school with a great sense of community. Also, I knew that the rigor of the science program here would give me a solid educational foundation for graduate school.
Clubs and Organizations: I am currently working toward my induction into Juniata's chapter of the National Society of Leadership and Success.
Varsity Sports: I am an outfielder on the women's softball team.
Internship: Last summer I was a Summer Field Experience intern at Hawk Mountain Sanctuary. I performed observations on American kestrels, a small bird of prey, and collected data on breeding success at local nest sites.
Most Interesting Class: Vertebrate Zoology was my most interesting class this semester. I enjoy learning about the evolution of living things and evaluating why certain characteristics and behaviors developed in certain taxa. The laboratory section of the class, which allows us to take regular trips into the field to gain experience searching for and handling a wide range of species, is always extremely fun.
Honors Received: I have made the Dean's List every semester I've been at Juniata so far. I have been an All-American Scholar Athlete during both of my softball seasons at Juniata to date. Next semester I will be inducted into the National Society of Leadership and Success.
Thank you!

It means the world that donors like you continue to give to Juniata students. Without this scholarship I would not have been able to attend a college like Juniata. Because I have this opportunity to get a quality education, I will be more competitive in graduate school and later when looking for a job. Being able to attend Juniata because of people like you, gives me a better chance of acheiving my life goals.

Gratefully,
Katie Schroeder
Class of 2015