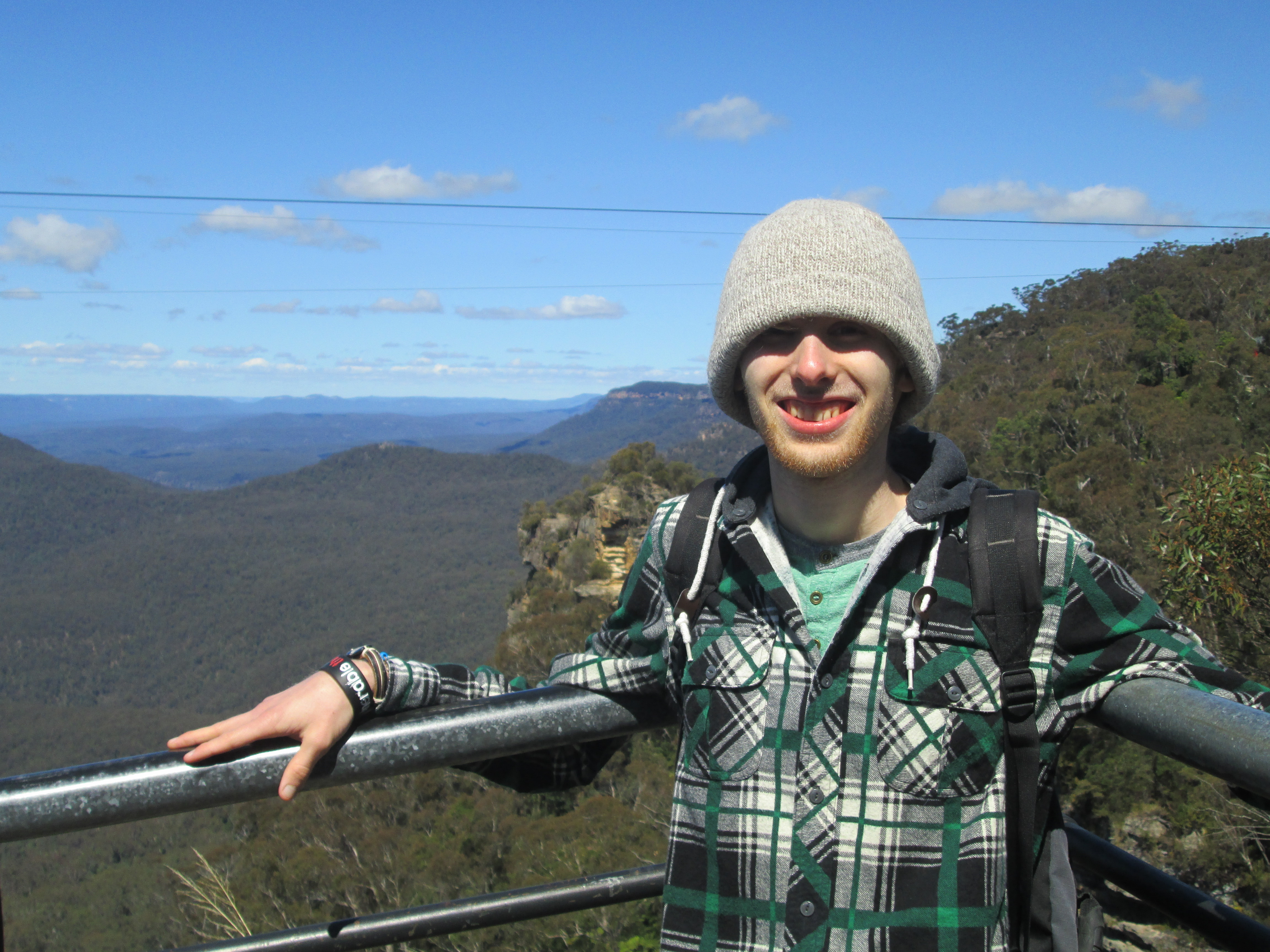 Patrick Rea
Program of Emphasis: Geology
Hometown: Hollidaysburg, PA
High School: Bishop Guilfoyle High School
Why I chose to attend Juniata: Juniata's community environment and personal interest in each of its students motivates me to work harder and strive to better myself because of personal accountability. I have the opportunity through various activities to travel and meet so many interesting people that I would have never met at other institutions.
Clubs and Organizations: Catholic council, student life, and christian ministry board have helped me learn to appreciate different types of people around me. I cantor and play piano for them frequently. I also accompany various musical ensembles on the piano such as the orchestra. I also sing in the Juniata Concert Choir and have been blessed with the chance to go to Ireland, Guatemala, and this summer, China to tour. This has opened my mind to global culture and spurred my interest in learning other languages.
Internship: I was an environmental technician at a local environmental consulting firm over the summer before I went abroad. I did extensive water sampling and well abandonment and dealt with environmental issues relavent to my area.
Travels Abroad: I am currently studying in Australia. I have grown individually as a person so much because I have been forced to live alone in a city environment alien to what I have been raised in. Experiencing the nature of Australia has also changed my perspective.
Most Interesting Class: Structural and field geology in Australia, because it was so interesting to compare and contrast the geology of my home area in Pennsylvania with Australian geology. Through this, I received a much more holistic view of the world.
Favorite Faculty Member: My geology professor and advisor, Dr. Mutti, has inspired me with his vigor for geology and how interesting and mind blowing everything really is.
Honors Received: I played at the honors recital for the music program. I also was invited to be a member of the Juniata College Leadership Association.
Thank you!

Thank you so much for your donation to help me with my education! This semester I have been blessed to get the opportunity to study abroad in Australia, and this has been immensely beneficial for my development. Thanks to your support, I am able to work in Australia and more fully embrace the culture without worrying as much about my financial burdens. Without your contribution, I may have chosen not to study abroad, because it would not be worth the expenses.
Patrick Rea
Class of 2015