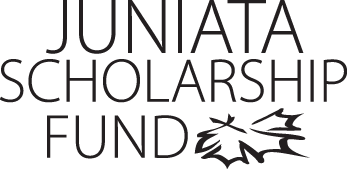 Rachel Rowlands
Program of Emphasis: Chemistry
Hometown: Honeoye Falls, NY
High School: Honeoye Falls-Lima High School
Why I chose to attend Juniata: I first chose Juniata because of its outstanding science programs. As I got to know the people better, I found that I really chose Juniata because they offered me something I'd been missing. A close community that would allow me to be who I wanted to be. This place has changed me in so many ways, allowing me to change and grow with each new experience.
Clubs and Organizations: Chemistry Club-Treasurer ASBMB- Member HOSA- Member JAB- Member
Internship: Lab Assistant at the University of Rochester. I was lucky enough to bring what I've learned here at Juniata to the University of Rochester in Rochester, NY, this past summer. I used my knowledge of organic chemistry as a lab assistant in the Fasan lab where I helped to grow, characterize and purify P450 enzymes. In addition to the enzymatic chemistry that I did, I also worked briefly with protein used to synthesize anti-leukemia drugs.
Research Participation: Synthesis of Vinyl Triflates and Azirines I am fortuante enough to work with Dr. John Unger in the synthesis of vinyl triflate and azirines. I have been looking for a new methodology to create these vinyl triflates and their subsequent azirines using different starting materials, different triflating reagents and differing conditions.
Most Interesting Class: Voice & Speech was definitely the most interesting class I've taken this year. This class is in the theater department which is a long way from my home in the sciences. I found that this class was certainly more challenging as it required me to think in the gray areas of instead of the black and white realm that is science.
Favorite Faculty Member: Dr. Carol Peters. Dr. Peters has been there for me through a lot, she has challenged me to grow not only academically but as a person as well. Dr. Peters has really just helped to shape me as a person since I arrived at Juniata College.
Honors Received: I am currently working to be inducted into the National Society of Leadership & Success. I was also invited to join Omicron Delta Kappa, the honor society here at Juniata College.
Thank you!

This scholarship has allowed me to pursue my passion for Chemistry without worrying about how it will be paid for. Coming from a large family, the amount of money that was available for each kid to go to college was limited. Without this scholarship I surely wouldn't have been able to attend Juniata.

Thank you again,
Rachel Rowlands
Class of 2015