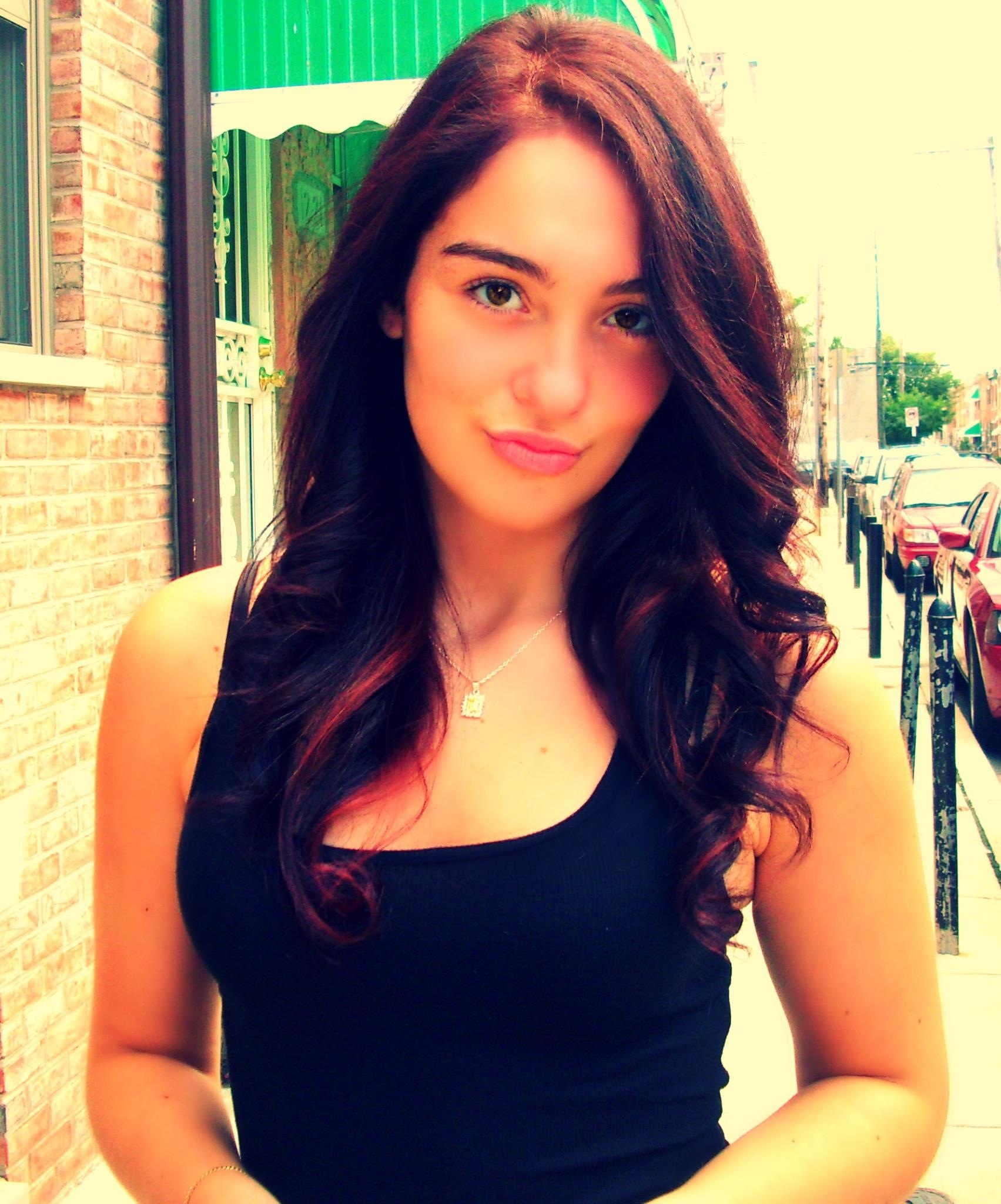 Alexis DiBella
Program of Emphasis: Education
Hometown: Philadelphia, PA
High School: Charter HS for Arch. + Design
Why I chose to attend Juniata: I chose to attend Juniata College because it was the only school that stood out to me. It was an easy decision to decide that Juniata was the place for me, because I could tell that their prime motivation was to help the students and make their dreams come true. The other colleges that I had looked at were more focused on how much money they could get out of me rather than getting to know me. The atmosphere here at Juniata College is very tranquil, and it makes me want to get out of bed every morning at the crack of dawn and admire the nature surrounding me. Juniata has so much to offer. There are so many classes I could choose from and so many events that take place here to learn, explore and have fun. When I went to orientation I felt an instant connection with the faculty, staff, and my fellow peers. To be apart of the Juniata College community means being a family learning together.
Clubs and Organizations: During my high school career I took part in anime, art, photography, and creative writing club. I was also apart of GSA (Gay, Straight Alliance). Going to a design & architecture based high school I knew I definitely had to be apart of art club, where once a week we met to relax and create an art piece out of any media we wanted. If what we created were great pieces of work, they would be shown in the art show we had twice a year. Because I am a big fan of Japanese culture I took part in anime club, where we would watch different anime TV shows or movies. We would discuss the Japanese culture and read different mangas. During high school I loved to take pictures to capture the memories so I joined photography club. When we would meet we would take pictures around the city as we explored, then our club leader taught us how to edit them on Adobe Photoshop. Last but certainly not least I was apart of creative writing club. This was my most favorite of all, because I have a strong passion for writing stories and poetry. Each week when we met we would write or have something already written and then perform it in the front of the class. This helped us to learn never to be afraid to talk in front of our peers and express our feelings. Now at Juniata I have taken part in Otaku club (anime club), art alliance, and mud junkies. These clubs remind me of when I was in high school. I am really happy I get to learn more about anime still and have my time to relax every Wednesday by creating art. I even joined something new, which is mud junkies, where we get to make pottery and sculptures out of clay. Clubs are always important because they are not only fun, but they also help us to get to know each other better! I hope while I attend Juniata College I am able to create a Creative Writing Club.
Most Interesting Class: The most interesting class I have taken so far this year would have to be my College Writing Seminar class (CWS) with Mr. Wilkins. I was already fond of this class before I even started it because I have a passion for writing. It has also helped me learn how to write a paper, because in high school we had never written a paper before! I really look up to Mr. Wilkins because he is a brilliant man. He inspires me to one day publish my writing or sell my art. There is never a dull moment in that classroom. Unfortunately it always goes by so quickly! I am very lucky to have him as a teacher and to be apart of the class.
Favorite Faculty Member: Mr. Wilkins has definitely made an impact in my life. He is not only a teacher but a friend. He does his job and then more. He puts so much work into shaping us as students and as writers. He has also inspired me as an artist. He is super friendly and one you could always meet on the street and have a long conversation with. This is very special because this is what makes Juniata College a family. If one of us needed advice or help with something he would be there in a second. Mr. Wilkins is an amazing teacher and an important aspect of Juniata College.
Honors Received: -First Honors -President's Award -Dean's List
Thank you!

I am truly grateful for this award I was given. Since Juniata College: Parents & Friends have provided me with a Juniata Scholarship Fund Award I was able to attend college. Without this award my dream of attending college would not have come true. It was very hard to find a college that I was able to afford since my parents have been out of a job for years. However, due to the generosity of Juniata: Parents & Friends I was able to become apart of the community here, live out my dream, and become a first generation college student in my family. If I would not have received this financial support I would not have been able to go to college, get a career and make something of myself. This truly inspires me to help those in need, because I know the struggle of wanting to get an education but not being able to afford it. This financial support has had an incredible impact on my life. For this I am eternally grateful.

Thank You,
Alexis DiBella
Class of 2017