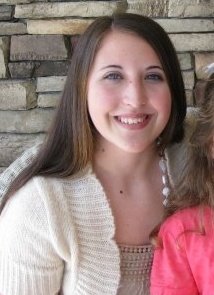 Asia Barron
Program of Emphasis: English and Philosophy
Hometown: Brockway, PA
High School: Brockway Area High School
Why I chose to attend Juniata: Everyone I met was so friendly. You can't walk across campus without receiving a greeting from someone. That kind of environment is what everyone wants, and that Juniata has.
Clubs and Organizations: Kvasir- I submit writings and participate in the selection of pieces for our bi-annual magazine. WKVR Radio- I run the Literary Hour
Most Interesting Class: My most interesting class this year was Advanced Ethical Theory. It was fascinating to see what lies behind the reasons why we feel certain ways about ethical issues.
Favorite Faculty Member: Judy Katz has had an amazing impact on my life. I literally am not the same girl since I first took a class with her. She has taught me that I am amazing and that I should shoot for the stars because even if I miss I'll still be in the sky.
Honors Received: Sigma Tau Delta- I am the president Omicron Delta Kappa
Thank you!

This scholarship is so important to me because without it I would have to cut back on my classes, possibly becoming a part-time student, in order to work. This scholarship helps me by allowing me to focus on my studies and not worry so much about money.

Thank you so much,
Asia Barron
Class of 2013