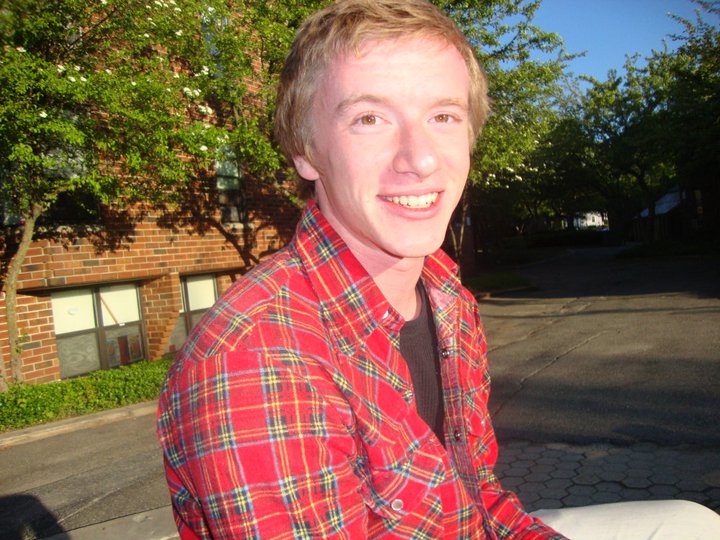 Tyler Ayres
Program of Emphasis: English
Hometown: Warriors Mark, PA
High School: Tyrone Area Senior HS
Why I chose to attend Juniata: Several very important people in my life - good friends and high-school teachers, mostly - are JC alums. I like the intimacy of the campus and of the classroom. Mostly, though, I chose JC because it is close to my home in Tyrone, from where I commute, and because of the amount of money I was given, via scholarships, to continue my education.
Clubs and Organizations: At my last school, the Massachusetts College of Liberal Arts, I was a founding member of an acapella group, The Allegrettos. I was also secretary of the campus yoga club, Good Vibes. I acted in theater as well. This year, due to my commute and my full-time work schedule, I am not fortunate enough to be involved extracurricularly.
Most Interesting Class: World Literature with Amy Mathur is fantastic. It is eye-openingly abrupt at times, both positively and negatively. In class, I've been proud of the culture to which I belong at times, and at other times positively disappointed. It is important for young people to understand our past, both the clean and the dirty, the moral triumphs and the failures. Dr. Mathur is very passionate about her work, and this makes all the difference.
Favorite Faculty Member: Dr. Kathy Jones has been an advocate from day one. She is empathetic towards my situation and has been very accommodating, while still pushing me to achieve to my highest capacity.
Honors Received: Tri-M Music Honor Society
Thank you!

Were it not for the scholarships awarded by JC, I would still probably be working in a machine shop, fabricating train wheels and axles. The generosity of the donors and patrons truly changed my life. My situation is non-traditional, and I work full-time in addition to taking classes full-time. Because I don't owe anything out of pocket, thanks to the Calvert Ellis Scholarship, I am able to continue my education while still providing for my mother, who is disabled.

Thank you again for your support,
Tyler Ayres
Class of 2016