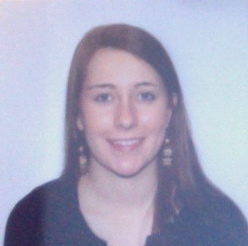 Katherine Tallman
Program of Emphasis: International Studies
Hometown: Westminster, MD
High School: South Carroll High School
Why I chose to attend Juniata: I chose Juniata because it felt right. I met students who were passionate about the school, which showed me that it was something special. Juniata is not any small liberal arts school. The people make the school what it is, and after meeting students who were enamored with Juniata I decided it was the place I wanted to live and study and fall in love with as well.
Varsity Sports: Varsity Women`s Soccer, forward, freshman and sophomore year
Travels Abroad: I am currently studying in Xalapa, Mexico for both semesters of my junior year. I have already improved my spanish and have been having an incredible time meeting new people and getting to see Mexico. It truly is a priceless experience. I have always wanted to live in another country and experience a different way of living. My stay so far in Mexico has opened my eyes to so many things that I hadn`t considered before. I have made friends with people who have a completely different background than mine and who therefore have perspectives and opinions that are very different than mine. Truly an impacting experience.
Most Interesting Class: The most interesting class I have taken in Xalapa this year has been Economy and Society. I am taking this class at the University in Xalapa which allows me to get to know other mexican students and experience the wonderful mexican education system. The University is a lot more relaxed academically than Juniata. I think I appreciate the workload that I get at Juniata a lot more now. However, I also appreciate the more relaxed style of teaching and participating in class that I have experienced here.
Favorite Faculty Member: Dr. Nagengast is a excellent professor. He is demanding of his students because he wants them to work hard and succeed. He also has helped point me in the right direction when I go to him about study abroad issues and advice for future endeavors.
Thank you!

I am incredibly grateful for your support. Your support helps me to focus on my academic responsibilities without worrying about how I am going to pay tuition and even be able to attend Juniata.

Sincerely,
Katherine Tallman
Class of 2015